Background: Canceled this cycle of meds because my docs are dumber than a box of rocks... Had a serious meltdown yesterday and didn't know why... Had some O-pain but disregarded it... Took and OPK to because LOTS of EWCM.. And HELLO! Plus, I've never had this much EWCM in almost 3 years and NEVER a positive OPK without meds... OMG. :-D EXCITO!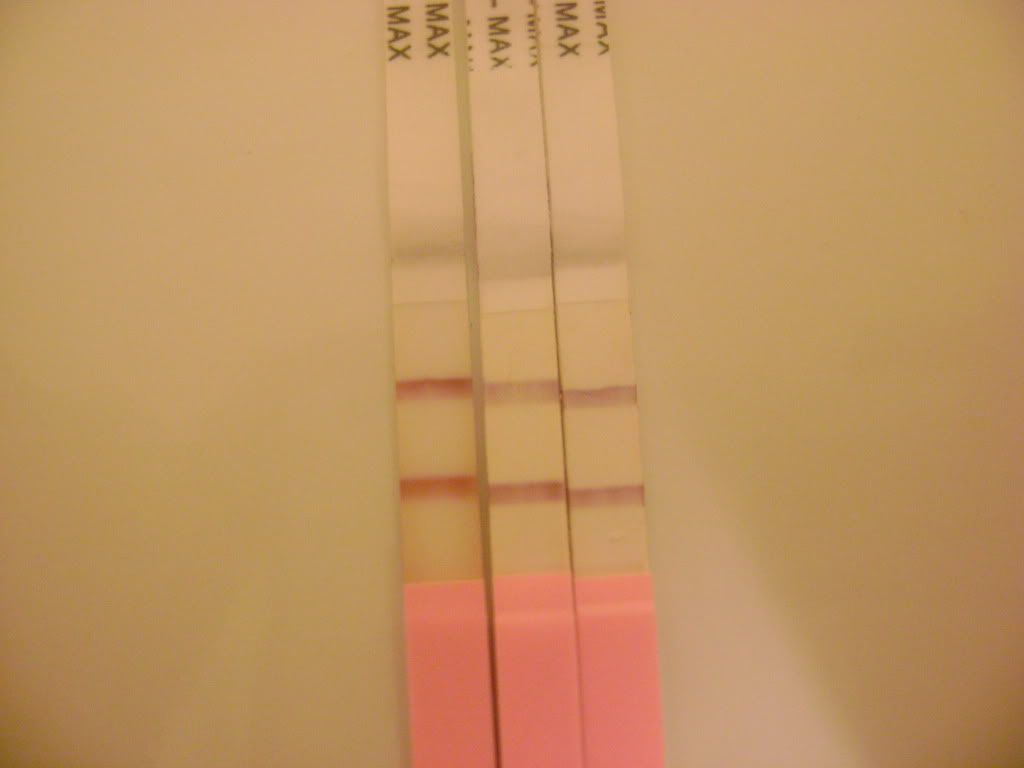 Please PRAY for me... This has been a long road... And I really want this to happen!
Come on eggie!!!!!!! FX Baby dust to all my fellow girlies!!