Ok before I go for the week!
20 week belly - halfway there!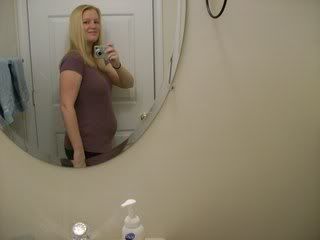 Lisa - we are so happy and know the middle name (DH's father who passed away last July) but not a first name yet. When we do it will be a surprise.
I'll be on the East Coast, N. Hutchinson Island. I may or may not be on in the next week, if not have a great week everyone!