You read that right!
Took us 4yrs and 8months to conceive DS naturally after surgeries, clomid and IUI's failed and I just got my BFP this morning for baby number 2!!! I'm cd32 and 4 days late. I had a suspicion I was pg when I felt NO AF SYMPTOMS this month!
Look at this beauty!!!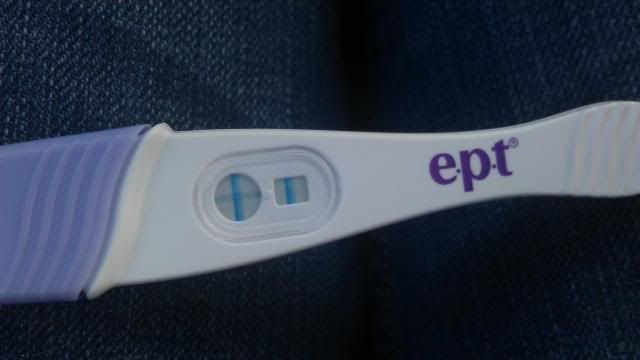 Symptoms for those who are stalkers like me
O around Cd 14-15
11dpo - started to notice my CM drying up considerably unlike the normal watery/EWCM I get when AF is on her way
14dpo - notice a heavy feeling in my cervix but figure its just AF about to make its way
16dpo - nausea has hit and reflux ; cervix check it is LOW and hard (feels like tip of my nose)
17dpo - BFP with morning test and now the BOOBIES HURT!
my LACK of symptoms is the giveaway just like when I fell pg with our son. I didn't have the normal back pains or twinges, my CM was gone. What I DIDN'T have this time was implantation spotting . I had one TINY light brown speck when I was cd26 w/ my son but not this time around. Also I had no nausea with him..this one may be different.
OMG..I still cannot believe I am writing this!!! This is proof ladies that miracles can and do happen. I am 38yrs old and we have been TTC #2 for 1 yr...wow..just wow. God is SO GOOD. Now I have to figure out a way to spring the news on DH tonight !!!