Tried out prenatal yoga, actually first real yoga class ever.
Well it was not my cup of tea.
"Breath in Peace, Breath out Fear"
From my understanding there are different types of prenatal yoga. This was Kundalini. We were always in sitting position, sometimes in knees and arms (cat-cow pose). NO SWEAT.. lots of meditation, and breathing. I did appreciate getting to use my lungs to the fullest, and learn how to exhale and inhale correctly.
I was hoping for more of a workout. I did meet a girl who is due 3 days or so before me. That was fun! Maybe the fact that it was just the instructor and 2 of us? Well for now again My search will continue.
Thankfully I did workout before I went there. I had a feeling. You know how I knew it left me needing something?.... When right after I thought, "Maybe I should go to the gym and workout my upper body".
Moving on.
WEEK #2 DAY #3



Workout: T25 Speed 1.0 (My favorite of the bunch)
How I did: Nailed it!
25 minutes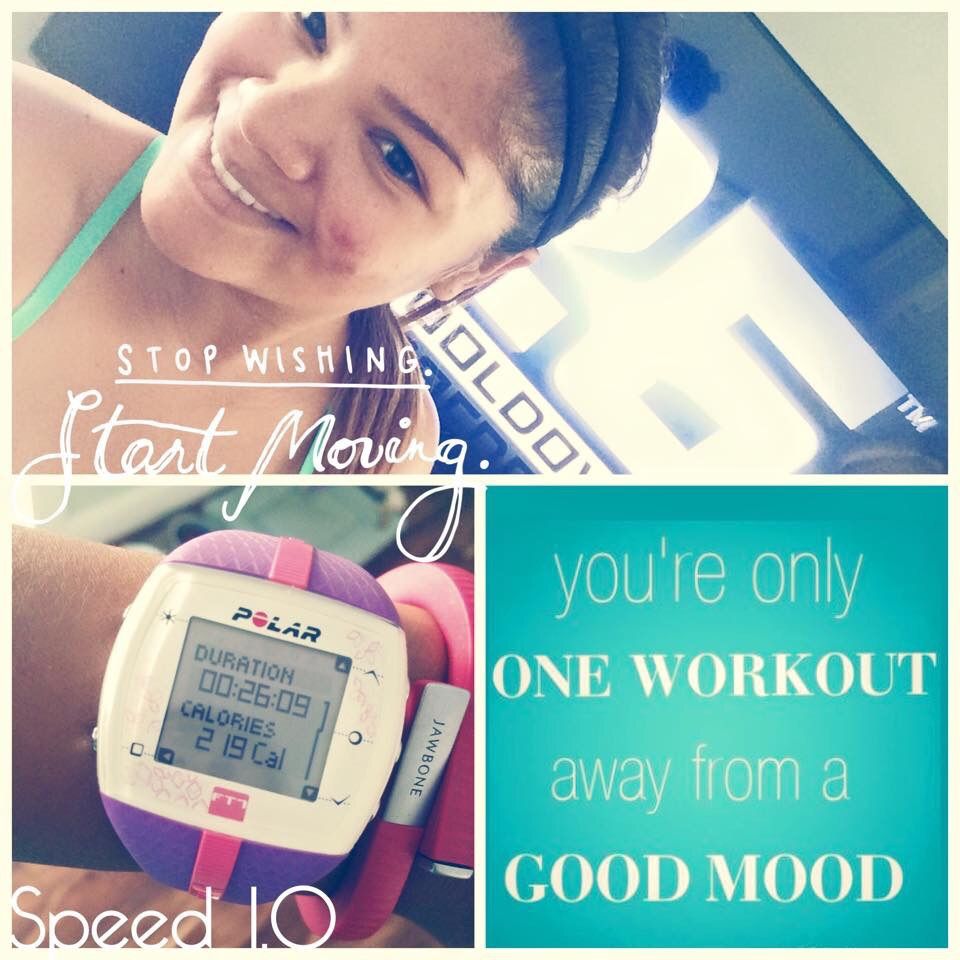 I hope anyone reading this, and wants to join in, please does so. I hope this topic, and my updates gets a couple of you up and about. I know its hard, life gets in the way, WORK,WORK, family, cooking, homework, school, you might not feel good, or whatever it may be. However you and your baby deserve to keep moving through this pregnancy. You will thank yourself the moment you finish that activity.
I am not asking anyone to try out T25 or go out to the gym and workout for an hour. Its not for everyone, and I understand everyone is at a different fitness, and health level. Even if its walking your dog, go window shopping for your baby, time your walk ( iphones now have a pedometer as part of their health app). Go out for a bike ride. Decide to take the stairs at work instead of the elevator, the possibilities and the opportunities are there! They dont have to scream or have WORKOUT, SWEAT written all over them. If you cleaned the house, or walked to pick your kids. Thats what its all about!
Well, I've also made a deal with baby and myself to try to go to bed earlier now. Im finding baby the most active from midnight to around 2 am. I think its learning it from mom, so I need to make sure to set a better example early on. Good night everyone and keep moving!!
XO