Todays Workout Done!!
Recap on the weekend.
Saturday I had my stretch day, and really did not have much of an update.
Sunday, we had gone out crib shopping and shopping for baby, by the time I got home to be honest I had not one ounce of energy to workout. Felt guilty but I had to listen to my body, and really take it easy specially to start Beta phase.\
This is the beginning of my 3rd month working out with T25.. but my second month since I started this journal.. So far Gained 10/11 lbs.. Im sure in the coming weeks this baby will start packing on the baby weight at a healthy pace.
Todays Workout!


Week#6 Day#1
Beta Phase has begun! It is no joke!!
How I did: Barely made it!
Time: 25 minutes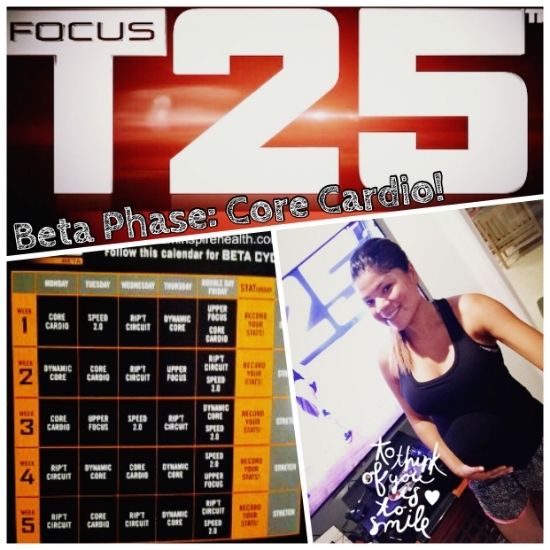 P.S. I have major preggo brain and I cannot remember where my Heart Rate monitor band is...
I have the watch itself, but I cannot remember where I put the monitor band that goes on your chest... Haha well Im sure it will be found one day... So this will explain why I have not updated with calories, and HR info.. Pregnancy brain is real people!
Good night everyone!