well i dont think i have ever posted a belly pic here... so i will post one..
keep in mind.. i am measuring 6 weeks ahead! LOL.....
35 weeks...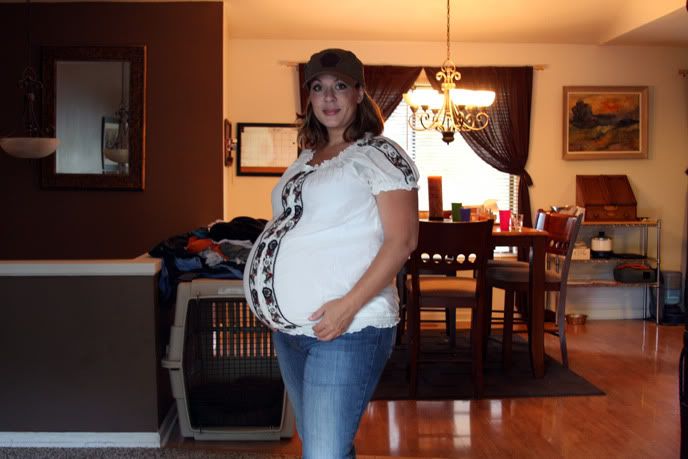 and here is a difference shot form 31 weeks.. to 35 weeks (i think there was a definite growth spurt in those 4 weeks.,.. man o man!!!