Thu Aug 25, 2011 9:15 pm
Declan pulled all the way up today on his 5th month birthday!!
http://www.youtube.com/watch?v=hdK4LZr8PYg
He is now a few ounces shy of 21 lbs and cut 2 teeth over the last few weeks! Boy the first year really goes by fast!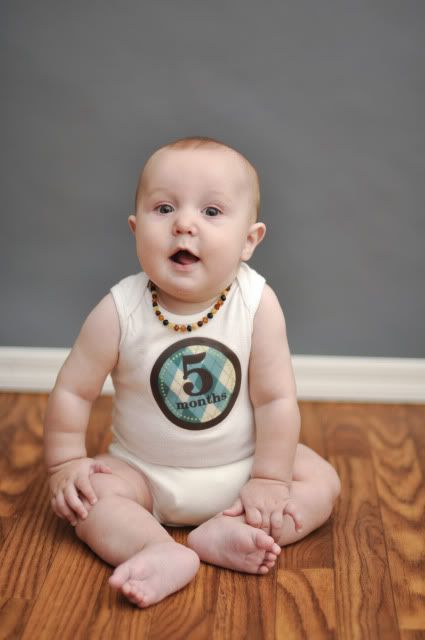 [url][/url]
Fri Aug 26, 2011 1:58 pm
What a serious stud muffin!!!
...our 13 month old just broke 20 lbs
I love how different and similar kids are all at the same time.
Tue Sep 06, 2011 12:13 pm
Gosh, he's a big boy, and seems like he's ahead of the game! So adorable!

My LO is 9 1/2 months and around 22 lbs. He wasn't pulling up quite that early though.