Love the puddle jumper!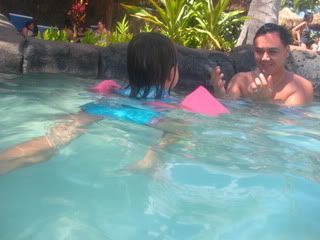 I wish I could make commission on all the puddle jumpers I'm getting people to buy. DD's like a spokes model for how great they are. Check out her video here:
http://babyslushie.blogspot.com/2009/07/puddle-jumper.html
We bought season passes to the water park because they were on sale and it's only about a 10 min drive from our house so we just enjoy the hot afternoons at the water park.
Everyone asks about it and so we tell them. Our neighbor has an inground pool that we use sometimes too. After seeing DD in her puddle jumper, and then we let her niece who is the same age try it out, she went out and bought one for her. So now the 2 girls swim laps around each other it's soo much fun.
Just thought I would start a topic and let people tell their stories too, a fan club of sorts.