Okay so when I was PG I had a hard time creating the perfect pink room because I wanted DD to kind of choose her first real bedding but now she is only 18 months and I am ready for a change. The baby animal theme, while still very cute, doesn't seem to fit her personality anymore.
First off since most of you checking this are in the teeny infant stage I'll show you what her room looked like at first.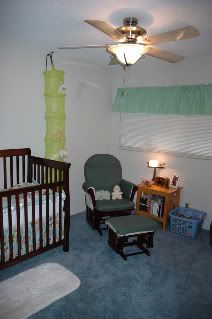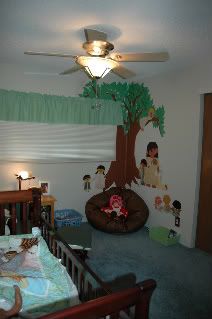 Now for how it looks now. 18 months later...
Okay here is where I need your advise, I want to change the design beginning with her bed skirt. DH was absolutely no help.
Choice A:
Choice B:
Choice C: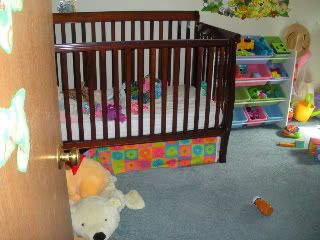 Choice B is DD's choice today, but that's because she has been really into Cinderella lately. It's one of her few words "Bababella" but so is Flower "oooer", The problem is the obnoxious blue carpet that MIL choose when DH first moved into this house. It doesn't really go with the purple fabric. What do you guys think? Should I keep looking? There aren't too many fabric stores around here. I miss the 6 choices I had on the mainland.