I finally have it just about finished. I have to paint one more shelf so I can organize the stuff on his book case. It feels so cluttered but I think it is just b/c of the bright colors and tractors EVERYWHERE! The bedding and curtains didnt turn out too bad for my first attempt. I also made the lamp and the mobile. The best part is the mini-fridge so when I am nursing I will always have some cold water right by me. I have one piece of border that will not stick for anything...it is the 5th piece I have cut. I hope I can get one to stick soon.
The bedding I made
The boys help frame all of the pictures for the room.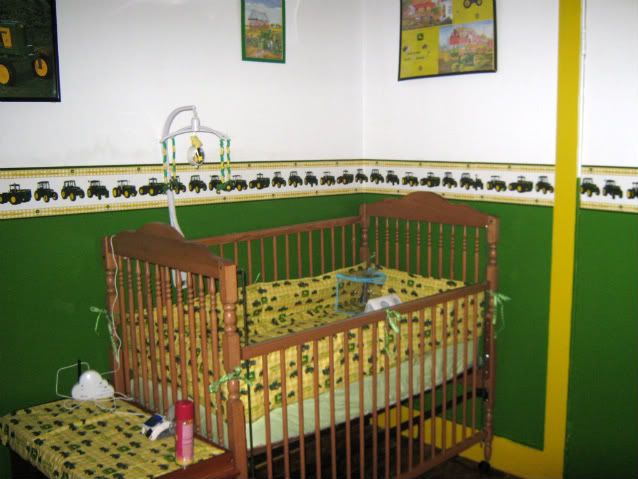 A closet full of clothes plus he has 3 drawers in his changing table full, 2 drawers in the dresser and the hope chest.
Still waiting to paint one shelf so it can all be spaced out.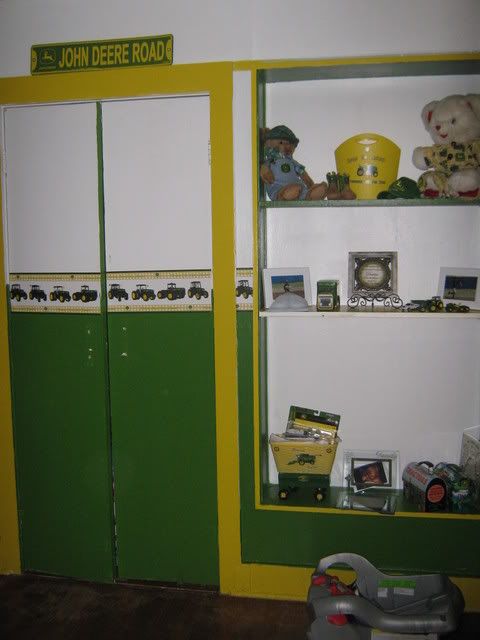 My attemps at being crafty with a plain white fan from Wal-Mart.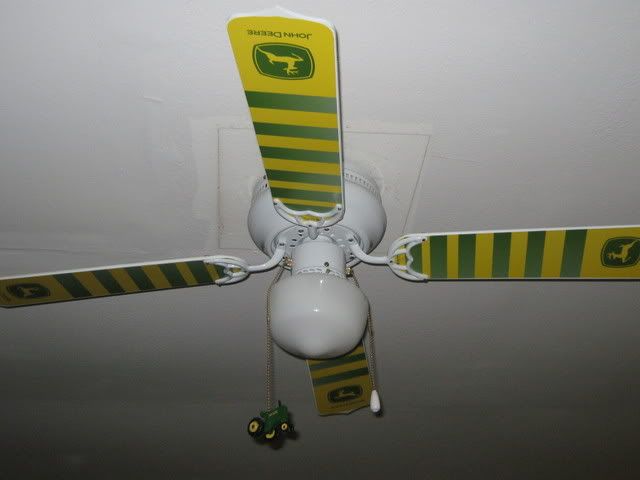 The lamp we made.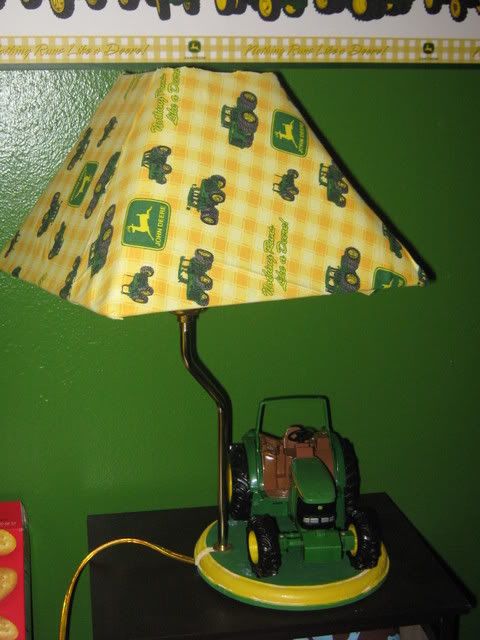 The mobile the boys help make...they had to add upside pictures of themselves so Elijah could look up and see them.
His changing table with the name we used the grass scrapbook paper on.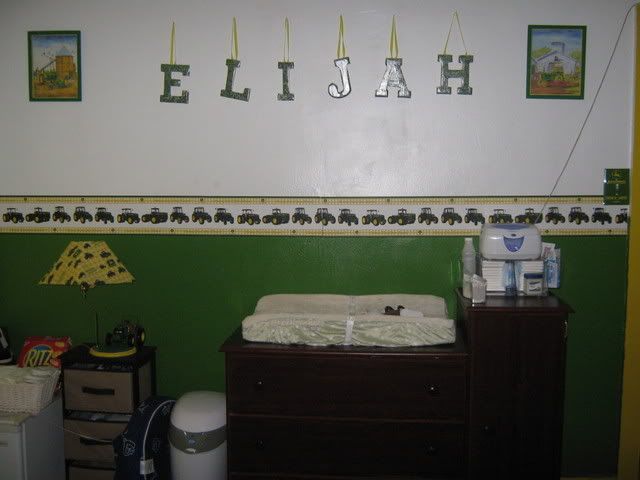 The 3 drawers are full of BF'ing supplies with my mini-fridge right beside it.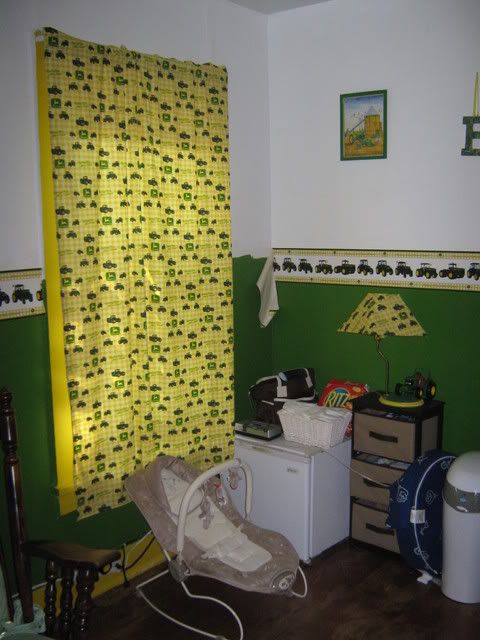 Cannot wait to get the carseat in the car so I can fold up the stroller. I'm ready to use the washpod too.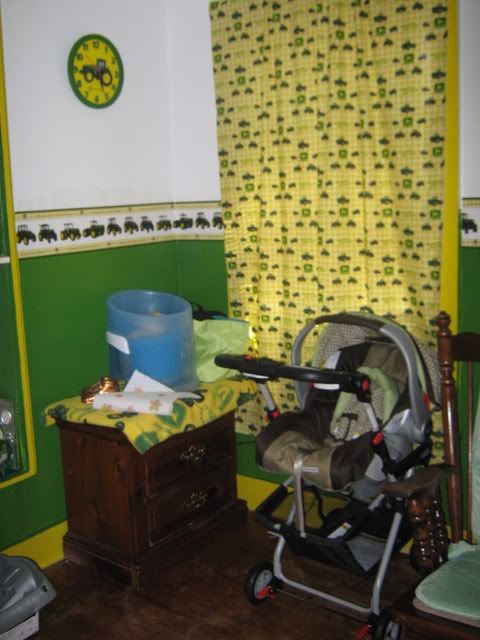 It looks pretty cluttered still. Maybe he just has too much stuff.