Hi ladies!
I thought since I loved seeing everyone elses rooms put together I'd post mine. Here's my little baby boy Keaton's room pics. I'm sorry there's so many but I had to get all the angles and such! The room is kinda small but it was the only one left on the same floor as us. It was a long night last night...5 hours of putting furniture together and putting stuff away...but it's finally done!
(My baby Phoebe is in the window wanting to come in)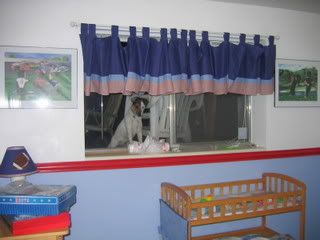 (the bassinet won't be there as soon we make room in our room for it)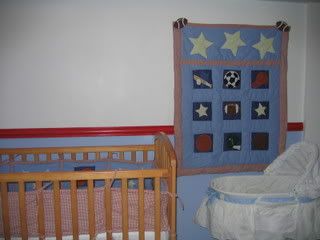 (crib, minus sheets)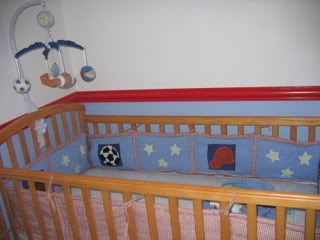 (dresser, I changed the knobs to balls...I still need one more set though)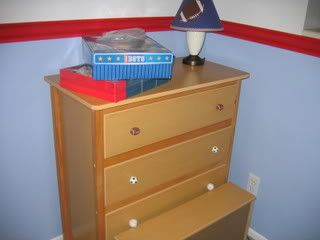 (this is inside the nook just inside the door)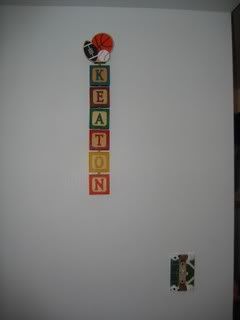 (that's a football nightlight at the bottom)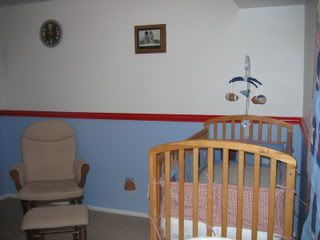 Now all I need is a baby!