Updated 12/19/09***
Well, other then a few last items I need, the nursery is offically complete!
Here is DH putting the crib together
Crib shots
Far corner of room shot
Close ups on furniture
The shelves:
The wooden Rub a Dub Dub blocks I made, thanks to an idea I saw on etsy
The oposing wall's shelves
The closet
The last few things we need are baskets for organization of the changing table, the glider (which my SIL bought but it isnt in yet) and the duckie rocking chair, which my mother is going to buy for us as a welcome home baby gift.
Also, on the wall by the crib, I will be making wooden wall letters, but that will be after the birth since we are team green and don't know if it will be Jaxon or Sophia yet
So happy it's finally done. I keep going in there and looking at everything
*******************************************************
My nursery is still under construction in my head only LOL
The work will begin in a few weeks.
The Concept:
Ducks and Bubbles. This is how I invision the wall to be painted. I want to take wooden circles and paint them like bubbles, and some with duckies inside them.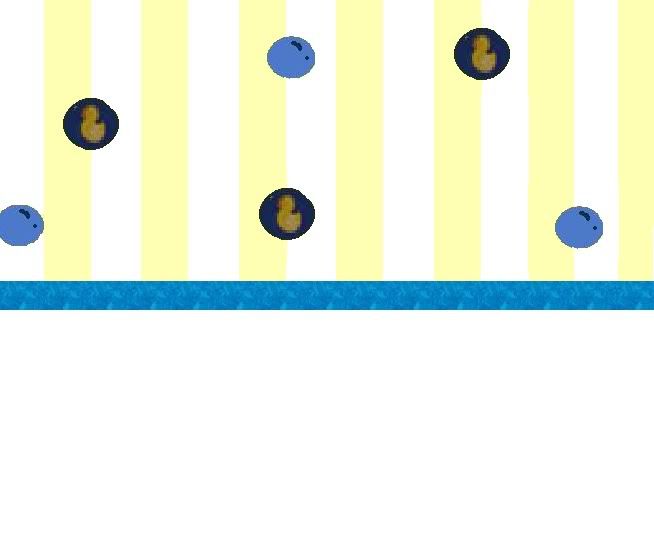 I want to do white furniture, this is the style I invision.
I have ordered the quilt
My mother-in-law bought it for us. I found a women online who custom makes them and I love her rendition of my ideas so we went for it!
Here is the design
And the duckie print close up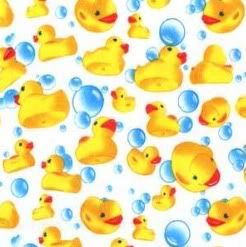 Couldnt find Rubber Duckie print bedding ANYWHERE so I am so pleased to have found this
And lastly, the duckie mobile I found, has been ordered.
I can't wait to actually post real pictures of my progress and have so many other accessories and Ideas I want to add.