This is the picture that will hang above the "changing area" which will then turn into Gavins Bed.

This is the changing area/Gavins bed
This is Olivia's bed (we are painting the monograms for over this bed)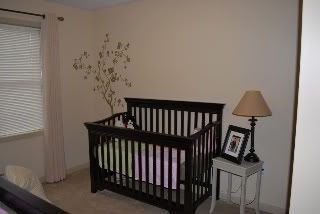 And this is the closet - we took the doors off for convenience (Melissa made the closets herself!) and mind the big blob of shadow - thats my fat ass!!!