My big boy Flipper had to see what I was doing upstairs..I think he approves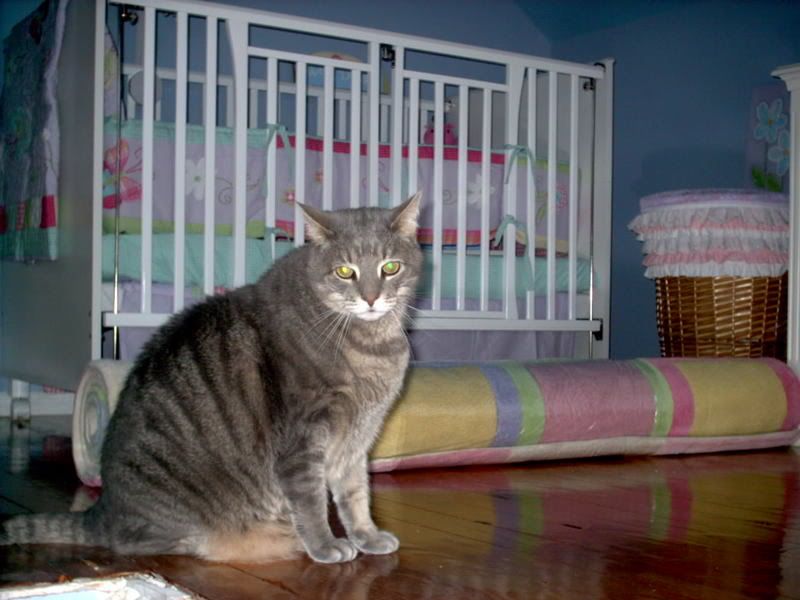 Guess who thinks she's the baby??? My lil cat Roxy!!!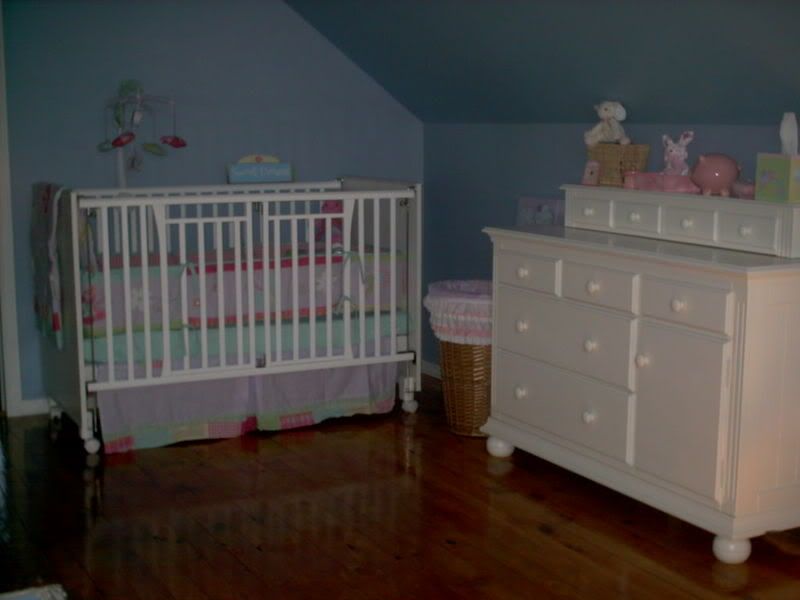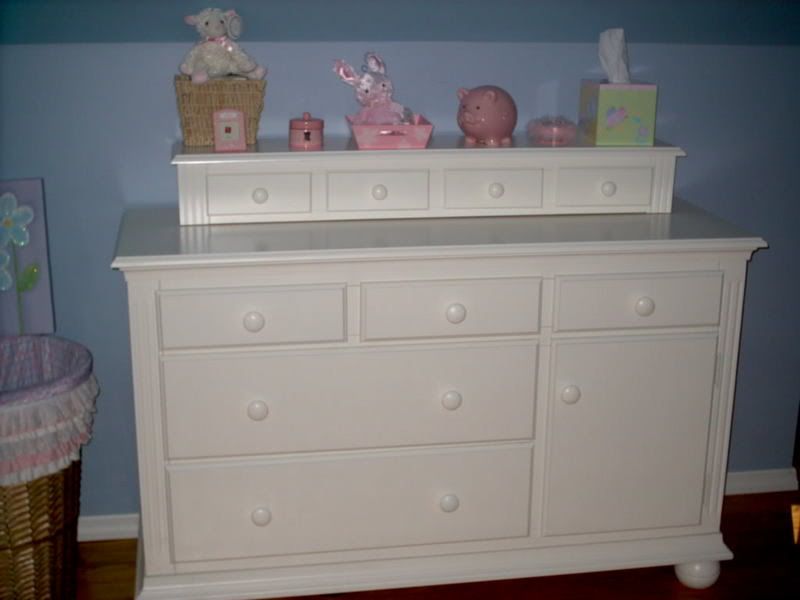 Her first teddy bear: a gift from my neighbor's mom last night
It's from the build-a-bear workshop in NYC.
We still have to finish molding, paint the closet doors, hang some more stuff on the walls, hang the curtains, and finish the staircase which runs into her room, but this is a long time coming....this is how it started!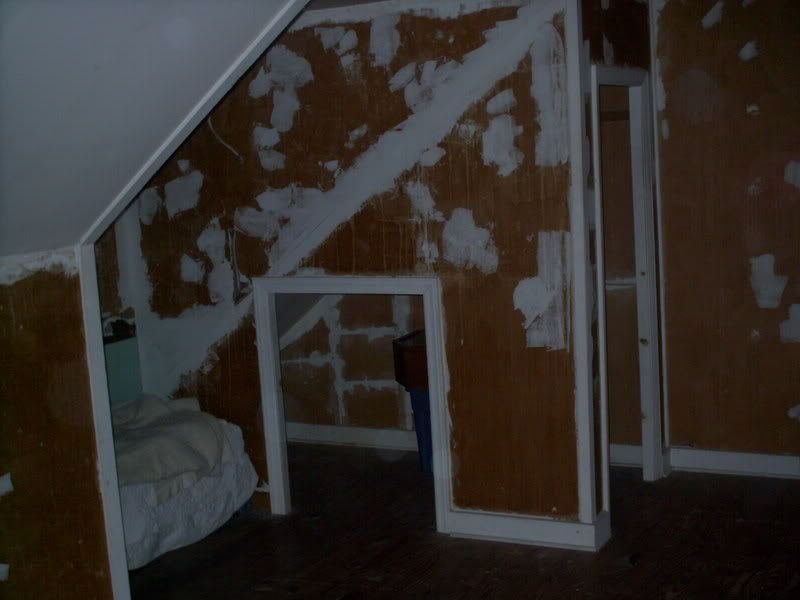 This is the ceiling in the changing table area: Now there is a pretty chandlier.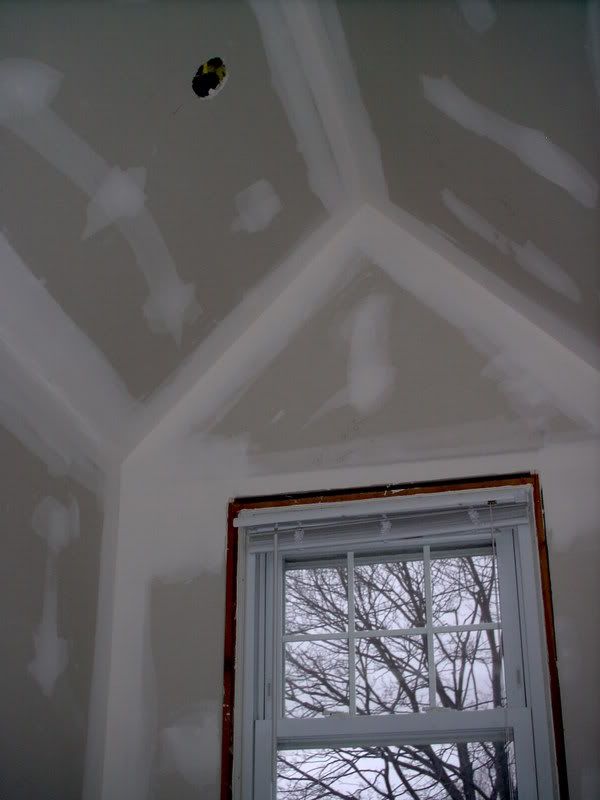 This is the opening to my huge walk in closet! I love it!!
I'll show you more when we get the stairway finished!