Here is what I've purchased so far!!
Colour pallet is Orange, Gray, Black, Brown, White, and Green.
The Crib - Million Dollar Baby - Mercer
The Change Table/Dresser
The Rockin Rocking Chair
Same colours we chose, and LOVE this because we can move it to our living room or bedroom when we're done with it in the nursery.
Ottoman w/ storage, inside is orange.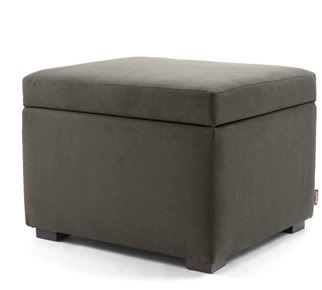 The wall Decal - Haven't ordered this yet, but I think we'd keep it in the colours shown. The wall behind it would be a light gray.
First owl toy - Just bought this sweet little guy on Etsy. I love him!
Now the fabric that took me forever to decide on...
These two will be the bumper, one pattern on each side, with solid orange piping and ties. The quilt is going to be solid orange with the circles pattern for trim with a white coloured chenille on the back of it. I also ordered a solid orange sheet and will be buying a white sheet. The white will go on the top and then orange on the bottom to break it up a bit.
The First Piggy Bank - DH HAD to buy this one!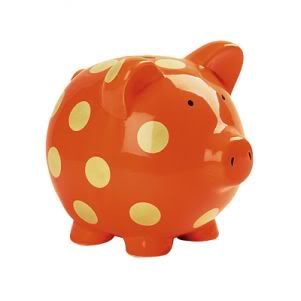 The Mobile - Colours will be a bit different though but similar
And the Cradle for our bedroom which we've assembled and are going to not so patiently await our baby boy so he can use it
Same style as below only ours is the espresso colour. Haven't found any bedding for it yet.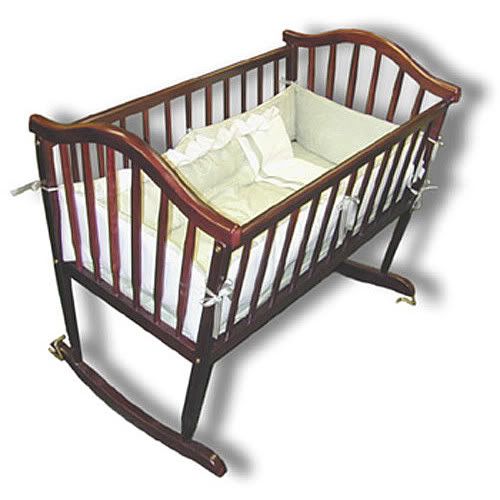 This cute vintage owl lamp, I'll have to find a shade for it.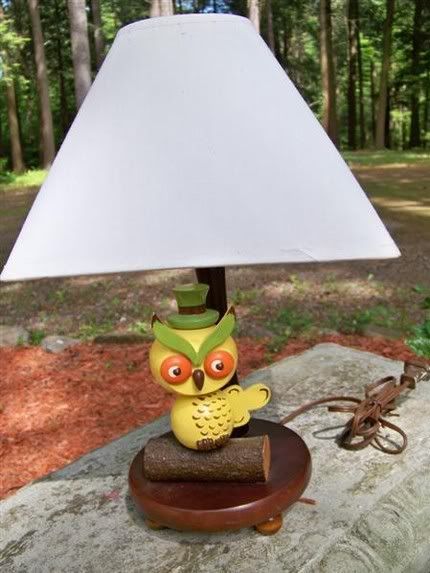 this cute pillow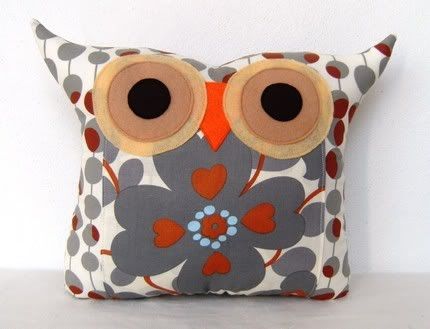 And I thought this artwork was cute! They are 6x6 and I'll have to find some cute frames for them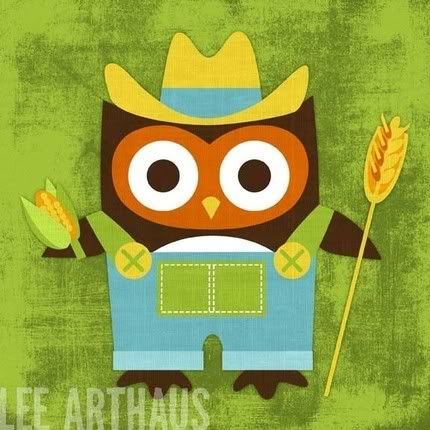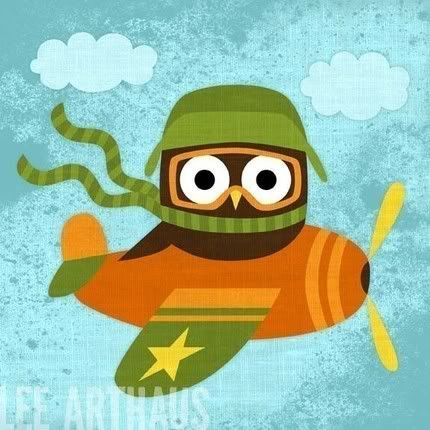 And I bought this yesterday, I've ordered it with the monogram to say "Johnny"