I will definitely keep this thread updated, but I am so excited in just the paint job, i had to post. Anyways, I posted some before, during and finished pics. The finished pics don't look as bright b/c it was theis morning and there was SOOO Much sunlight coming in.
Hope you enjoy, and Thoughts welcome on any decorating ideas...
Beginning: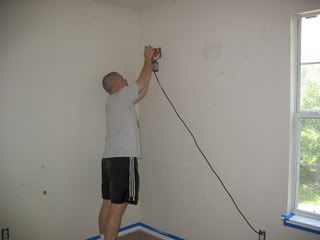 Base coat finished:
Stripes finished with the tape: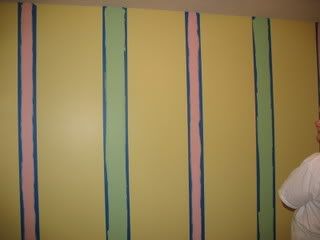 (mom jumped in the pic)
Finished stripes but not very bright due to sunlight. Will take more pics tonight!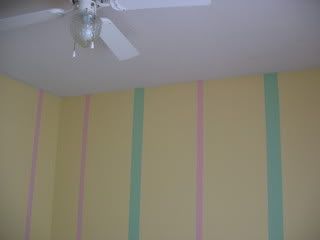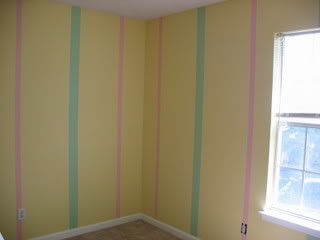 Nursery with Crib and reversible blanket to match room...the other side has yellow polka dots...