I plan on doing a fantasy themed nursery. Unisex
BUT I'm having a really difficult time finding anything for it.
I found a really cute dragon plushie pattern that I plan on making
http://www.mariskavos.nl/fluffels/shop/diy/dragon.htm
And I've bought 2 cute little decorations for the room. Yes, it's a turtle shell from the Super Mario Bros game
lol I thought it was cute and would go well with the overall theme.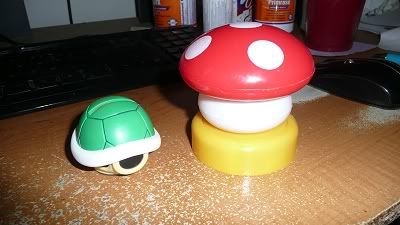 Mushroom lit up. There were more colors that I'd like to get.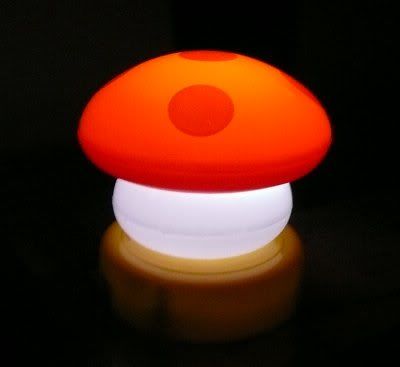 The whole theme of the room will be fantasy related. I plan on painting all of the walls in a big mural. Fantasy forest w/ little creatures and big fat polka dotted mushrooms.
And rolling green hills with a cute castle in the background.
I also want the baby blanket to have a castle on it as well.
You get the idea
But as I said, I haven't really found much of anything. Any help would be great.