Due to the housing crisis, we will be stuck in our townhome for a good while
We'd lose 30k MINIMUM on a sale so DS and future DD will be sharing a room. How the heck do you decorate a room for one of each gender?
We were "Team Green" with DS so this was his nursery (took the bumpers off and removed the stuffed animals before we brought him home):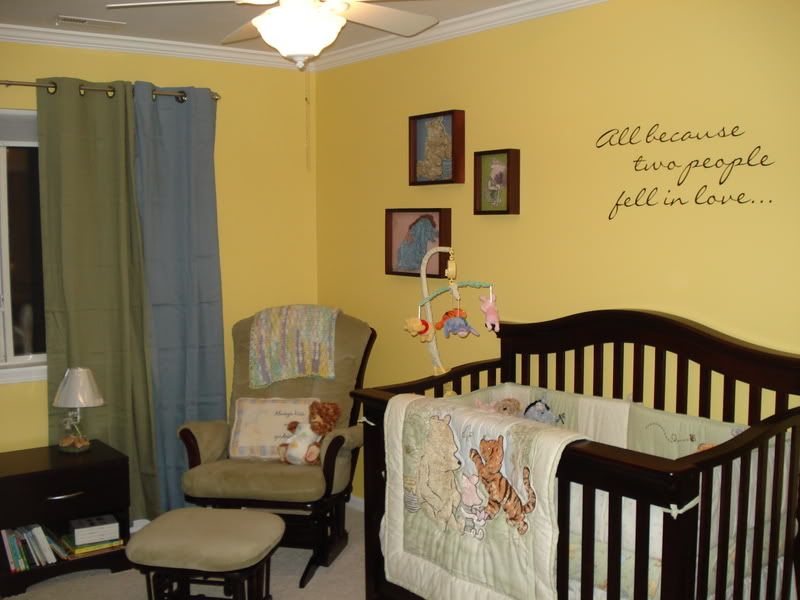 I need to nest and want to change things up a bit. I will repaint the walls a neutral color for resale value. I don't feel like spending much cash on a bedding set b/c it's really a waste. You don't use the bumper or the quilt and the crib skirt is only good while they are a LO b/c you lower it. We are getting a toddler bed for DS and will keep the crib for DD.
Anyone ever seen a mixed gender bedroom that can help? Thanks!