This wall goes back to back with our Master bedroom. The bear is a bank that was DHs as a boy.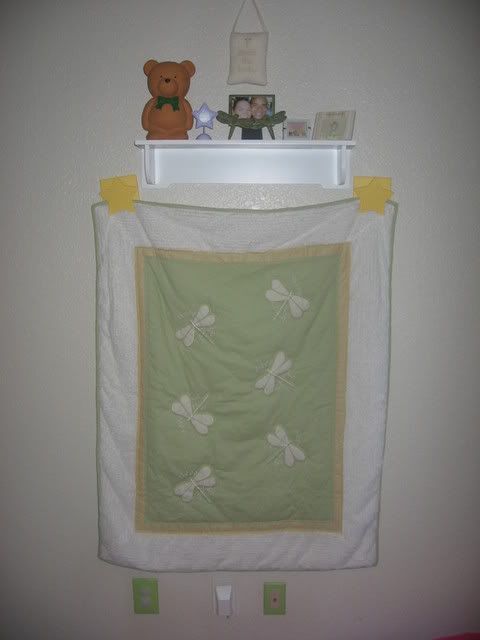 Don't worry the candle and matches will not stay in there when baby comes. This bookshelf was in my room as a little girl. My moms Gpa made it.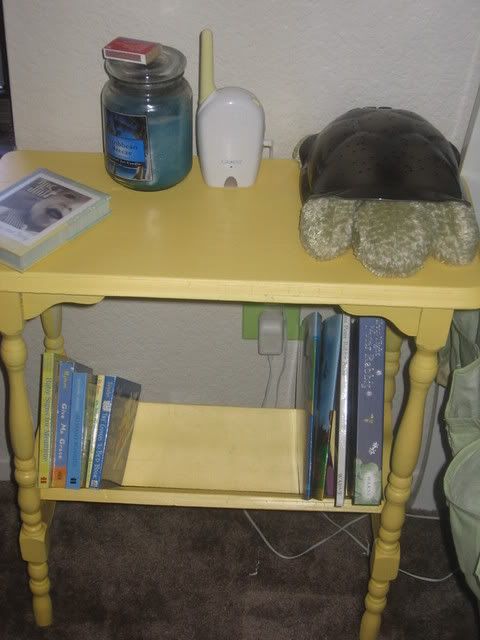 This little sign is above the bookshelf
The glider will go in front of the window/in the corner I can not get a good picture b/c of the light
The crib is next to the bookshelf. We will have Baby's name above crib in Light green letters, but we won't know what the baby is until he/she arrives.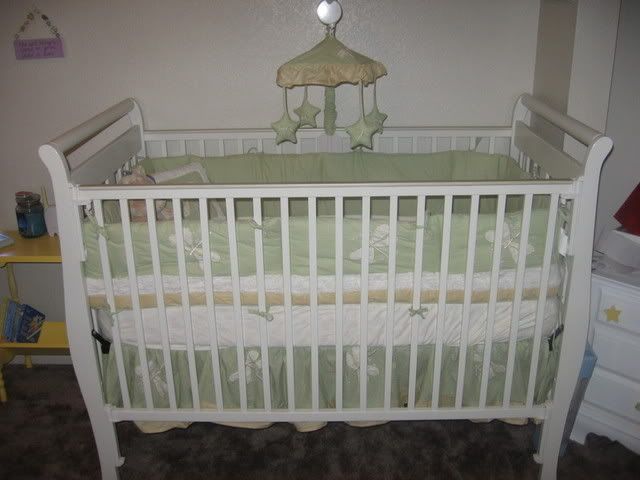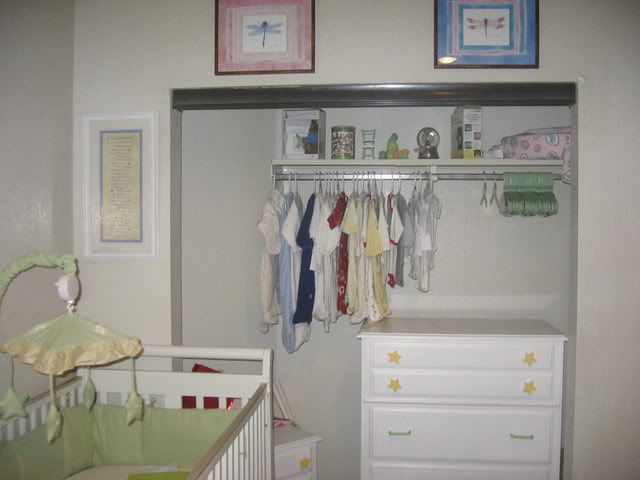 The dresser and night stand are in the closet for now. Jay had to butt in the picture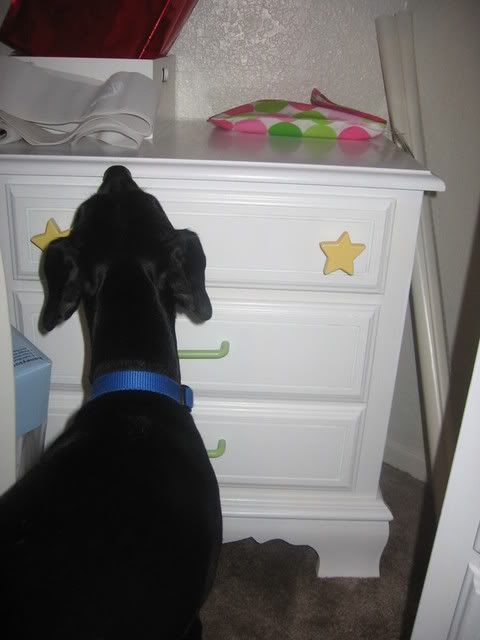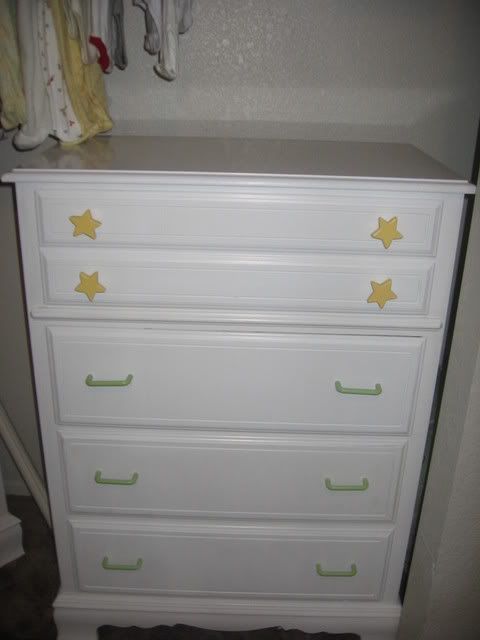 Night light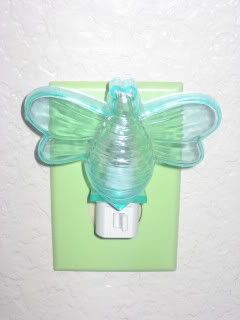 Clock above door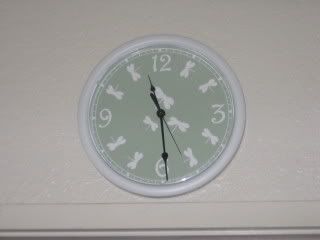 Mirror my grandpa made for my mom when she was little, she grew up with it in her room. It was in my room as a teenager, and now its in my baby's nursery!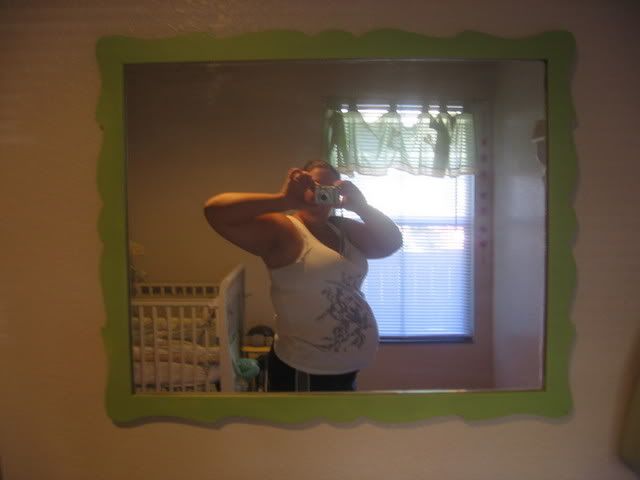 The changing table. The diaper pail will go under the diaper holder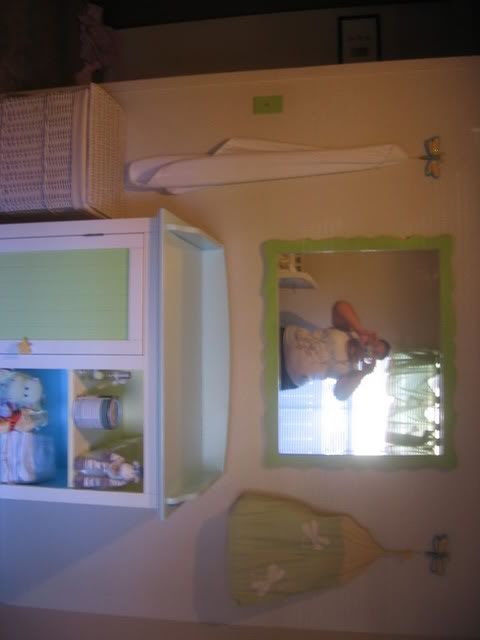 Close up of changing table