Well we had to paint and refinish the floor. So now that all that is done we moved the furnuture in. No decoations yet but hey its a start.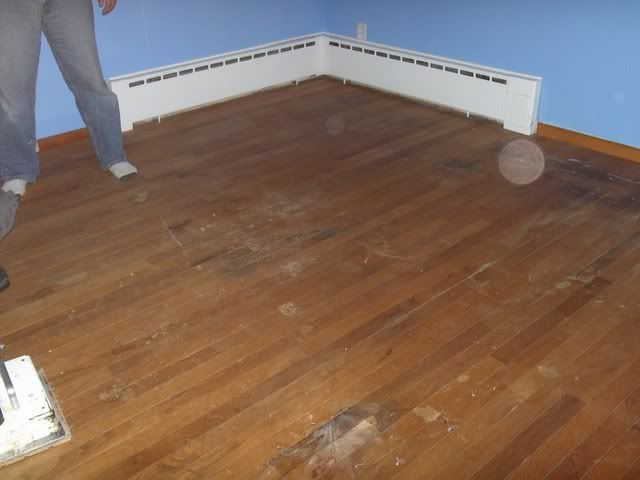 This is the floor before we refinished.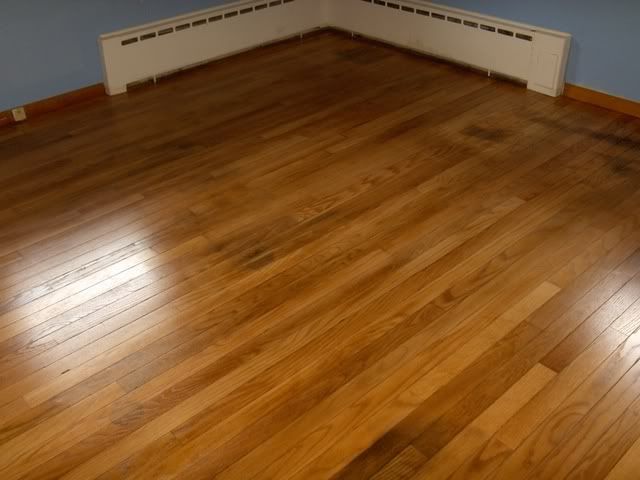 This is the floor after.
Here is the crib which won't be held together by zip ties. We need to get some screws for it.
The other side of the room. The small crib will go in our room. Right now it is full of clothes that I need to go through.
Her dresser. the chairs won't be there either.
Well that's what we have so far. I hope to start decorating it soon.
Her closet.