We found out Thursday its a boy so the painting began last night! Unfortunatly, this work in progress is still being used on a daily basis so it may be a bit messy sorry!
Here is before: (DD who was not dressed for pics wanted in all of them lol)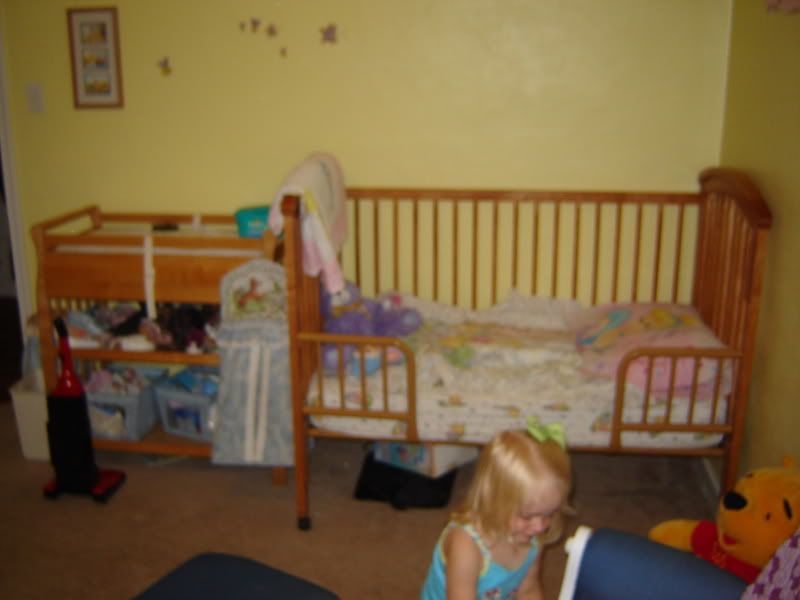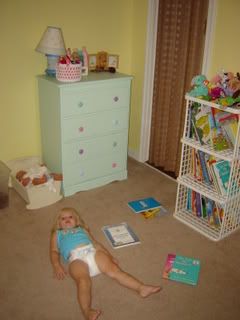 During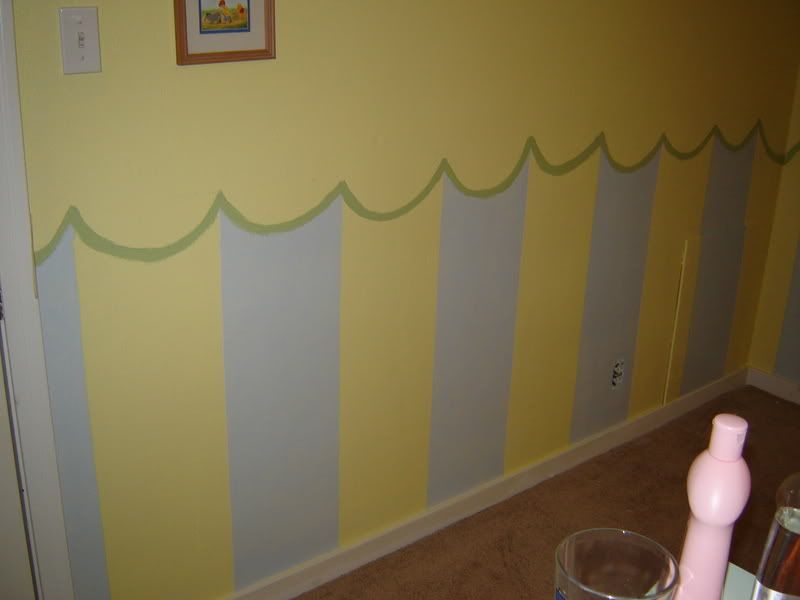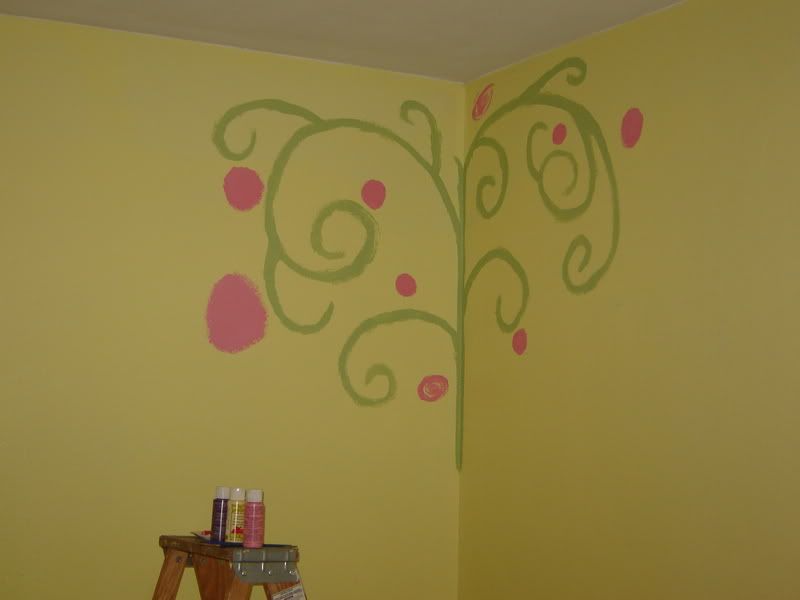 After the painting: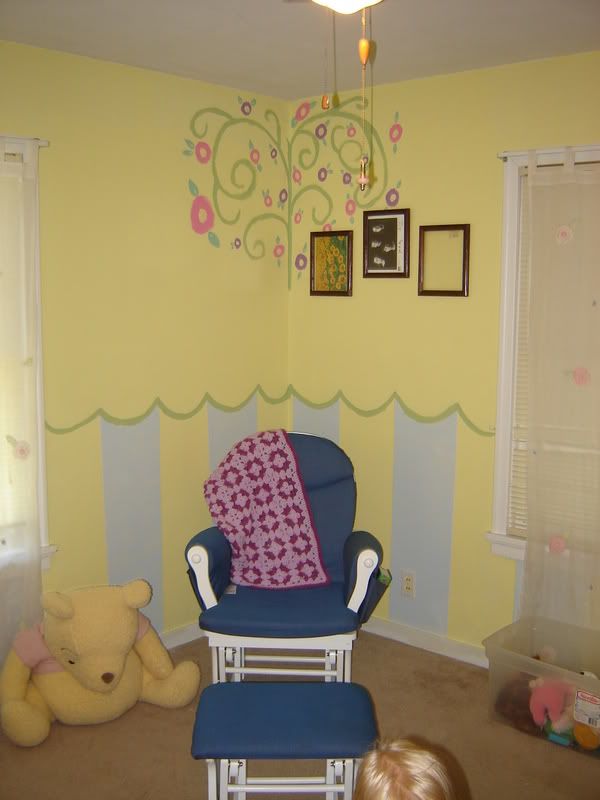 I layed Christian's comforter over Marissa's current bedding so you can see the colors.
Keep checking back for more, I have all these projects to finish and put up! Plus a few more, and we still need to buy Marissa's bed and put up her bedding.