Blayne's room progress...
Here's how it was painted for DS when it was his nursery, this is when we first built our house, painted and moved in, we never really took pics when it was fully decorated, and now DS is in his big boy room.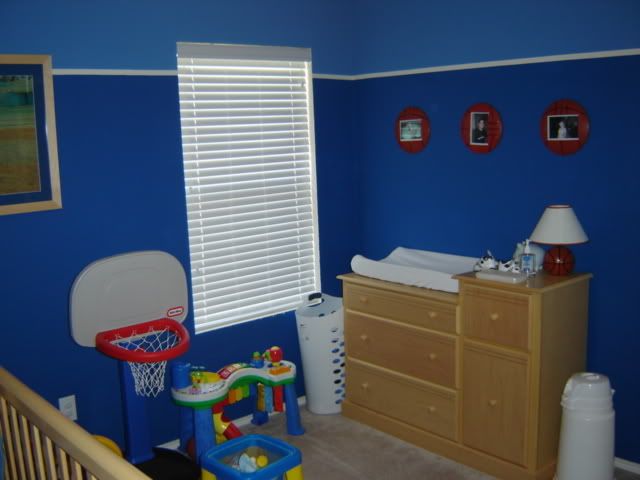 Transitioning to Blayne's room
Here's Step #1 - Priming the top portion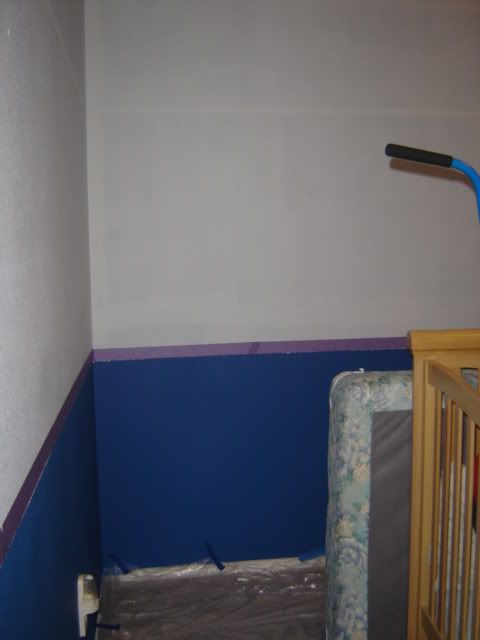 Here's Step #2 - Painting the top the gold color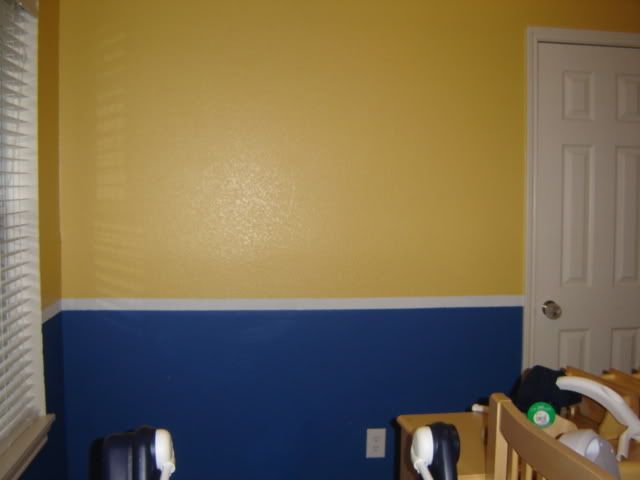 Steps remaining....painting the green vertical stripes in the blue, and the merlot horiztonal stripe (where the white 'chair rail' stripe is)
Here's Blayne's bedding
The dark blue doesn't match the bedding all that perfectly, but I'm hoping with a green vertical stripe in the blue it will look good. DH didn't really want to prime and paint the whole entire room....that was A LOT of blue! Every other color we picked, the gold, green and merlot, were all matched to the bedding. The website picture looks a little different than the colors in real life.
Hopefully we'll finish before Christmas....taping off the green vertical stripes should be fun