Not all the way finished, but pretty good. We need to build the other 2 cribs (now that we've decided not to co-sleep the trio) and we need to layout the carpet and put up the little wall shelves! But here it is so far....
The left side of the room...little bookcase with receiving blankets, and some books dad bought!
One of the cribs...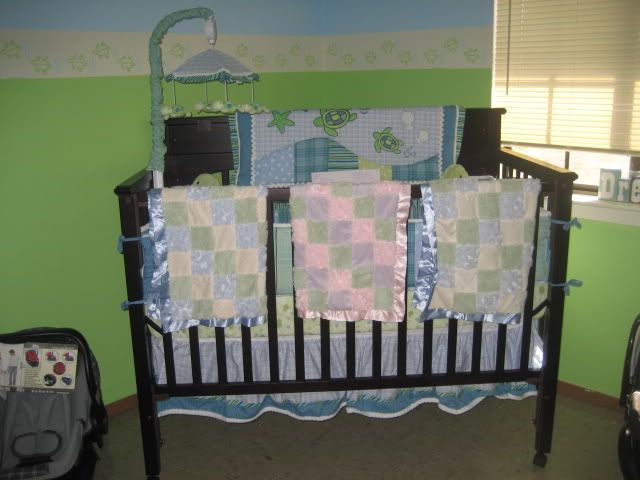 Straight ahead in the room...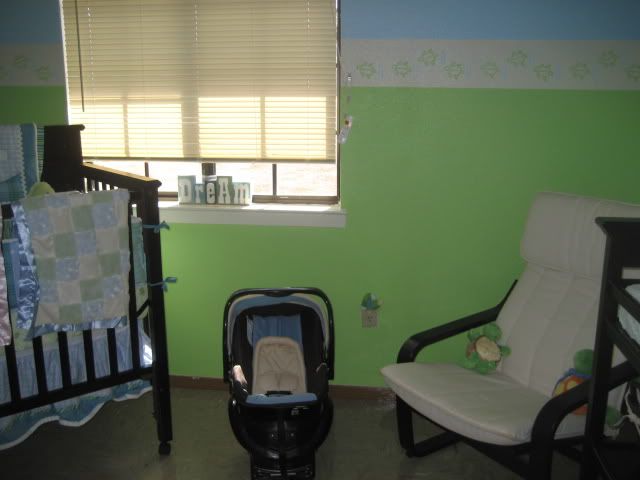 Up-close of the turtle boarder I painted
Right side of the room...changing table
I'll post more pics when we build the other cribs!