i cant quite put my finger on it but this room is missing something (lol and its the baby, but i mean as far as decor) im thinking maybe its a lack of baby-ish style? i have no clue...
feel free to add ideas or suggestions!! TIA
the colored circles are just regular card stock (the thick kind of paper) i got at the craft store and used bowls and cups to trace the size circle i wanted, used clear tape folded over and taped them to the wall. easy to take off and throw out when the baby gets old enough to not want them
the blank space on the dresser is where the conture changing pad thing will go instead of getting a whole seperate changing table stand
the mobile i made out of paper, ribbon, and a stitchers wheel (total cost $4)
the mirror
same thing, just glued on paper circles
picture frames were just plain wood painted and have a peice of paper over the front for a fun design
i think im going to put one of thoes organized wall hanging pocket things under the shelf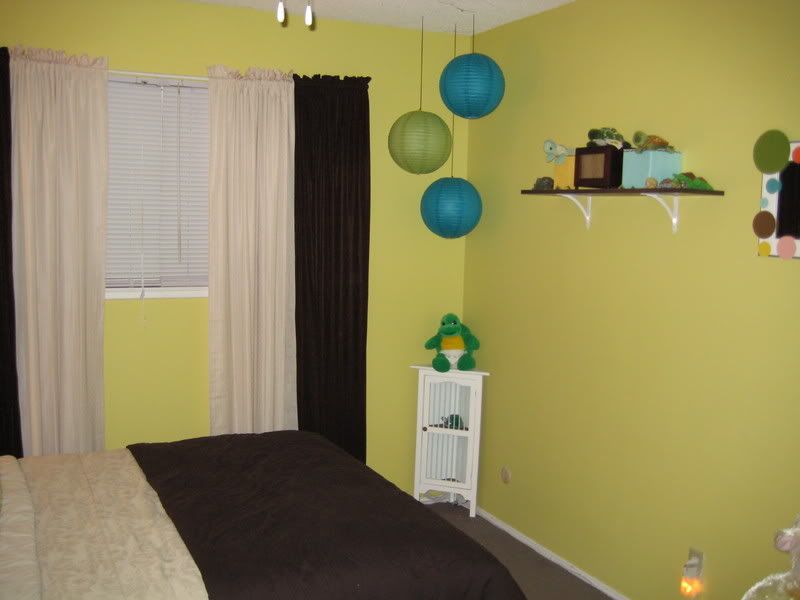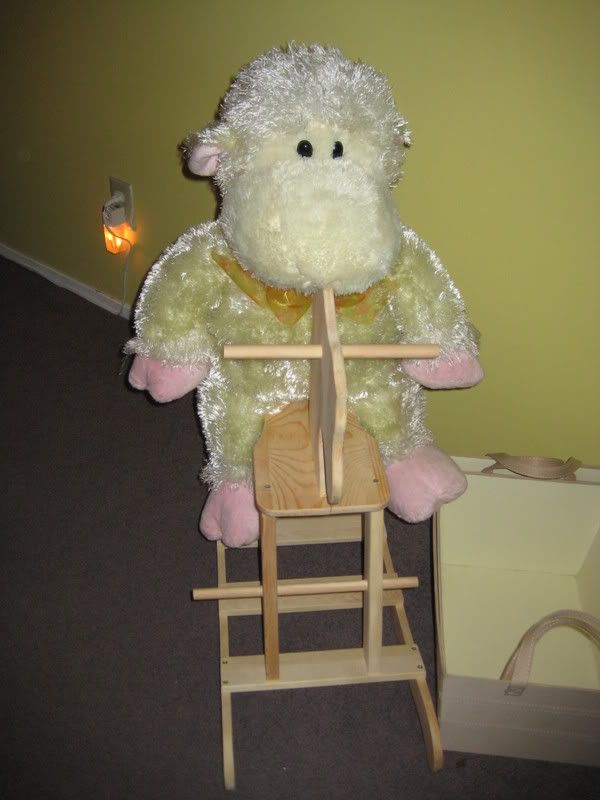 all in all this room as been very cheap to make so far, if i had to guess i would say maybe $20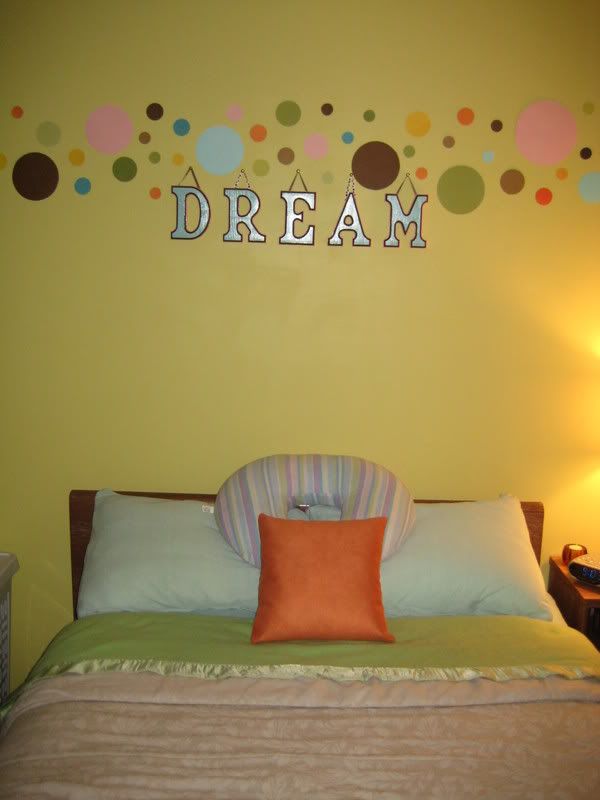 still think its missing something and i cant figure it out!! i know if its a girl well add some pink blankets or something to pink it up just a smidge and if its a boy, the same thing add a blue blanket or something to man it up a little but nothing too drastic, im just not sure what im missing
if anyone has any ideas or thoughts please let me know!!
thanks!
--------------------------------update------------------------------------------
mom ordered the crib and we should have it here in a week or 2 at the most. i cant wait, i really hope that makes it feel complete to me
ill post pics once i get it set up!! thanks everyone for the great ideas