i didnt know this forum existed! anyways. heres my nursery so far. dh decided he wanted me to paint this picture as a mural on the wall..

ill take it as a compliment that he thinks ill be even remotely able to reproduce this.
here is a collage of some of the initial painting of primer and non mural walls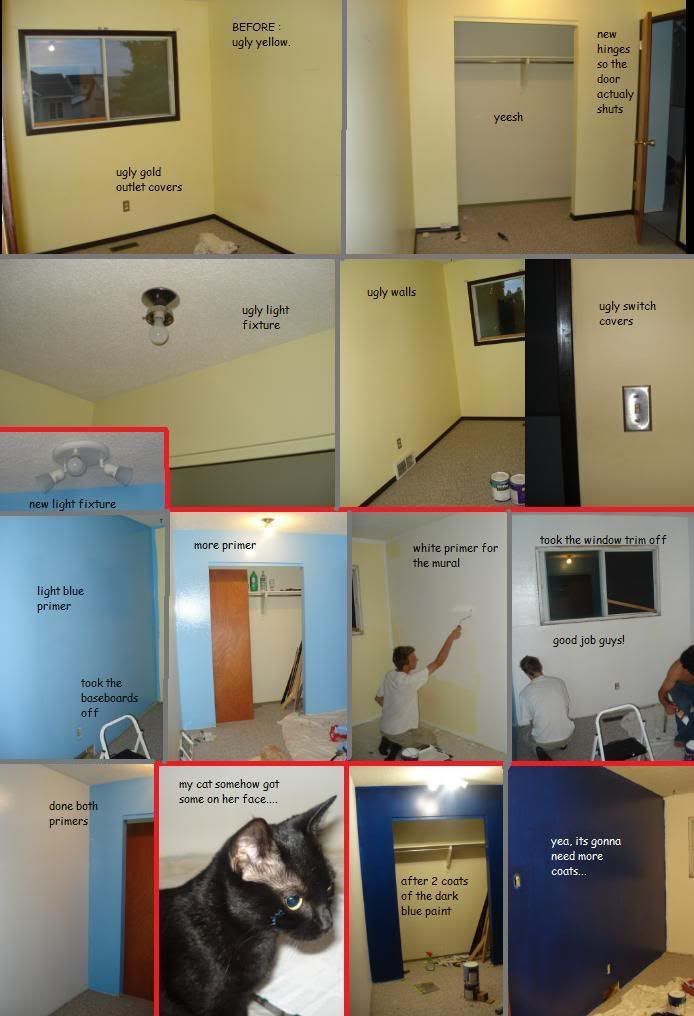 and heres a pic of the layout cuz the collage confused some ppl already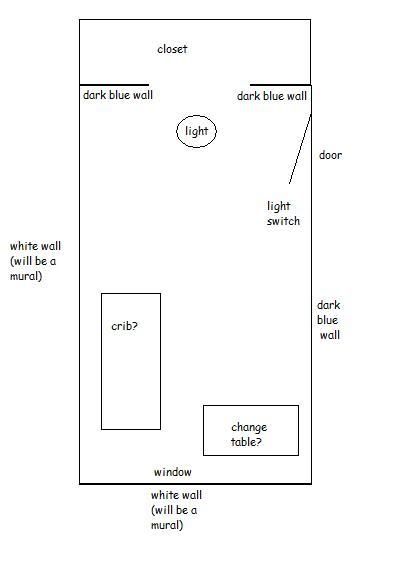 heres the innitial pencil drawing i did of the trees and wutnot. which took about an hour at least. and then about 10 mins later i realized it was pointless cuz i wud have to do the background first and then the trees overtop. and that wud cover up my pencil drawing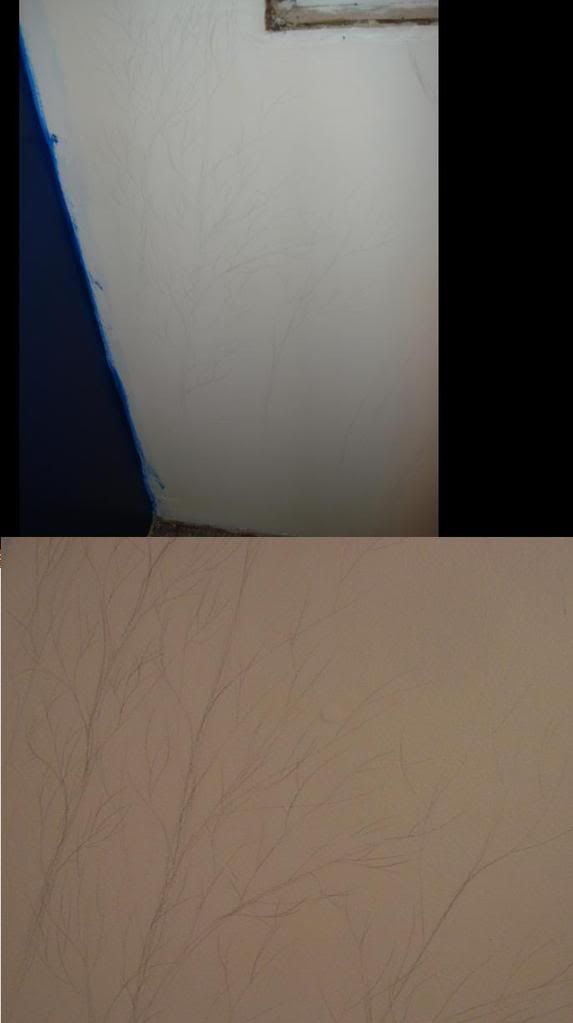 heres the first coat of paint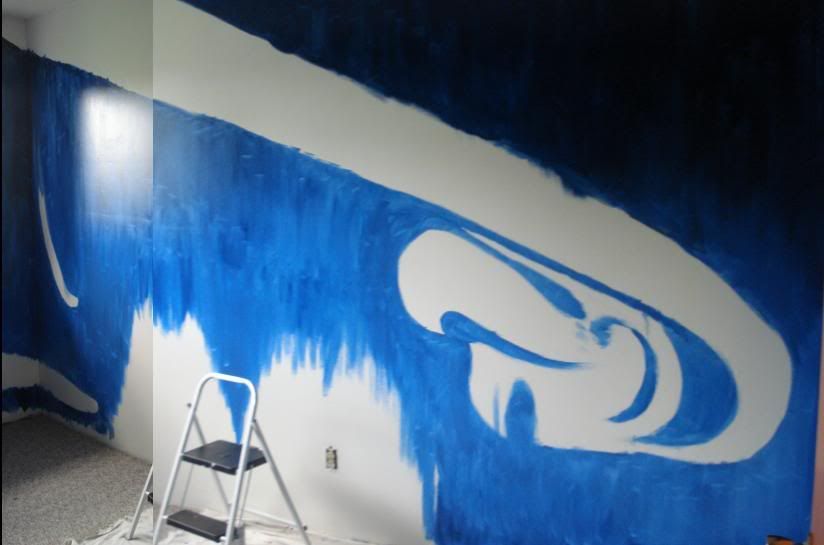 and heres the second. which became kinda thick and some of the paint started sagging and running after a few mins so i hope its not ruined.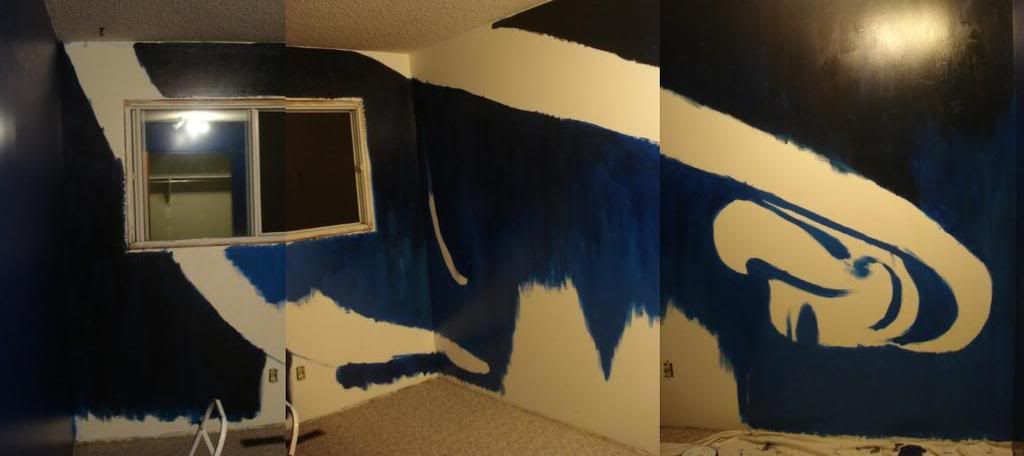 added most of the lites. just working on some blending and wut not.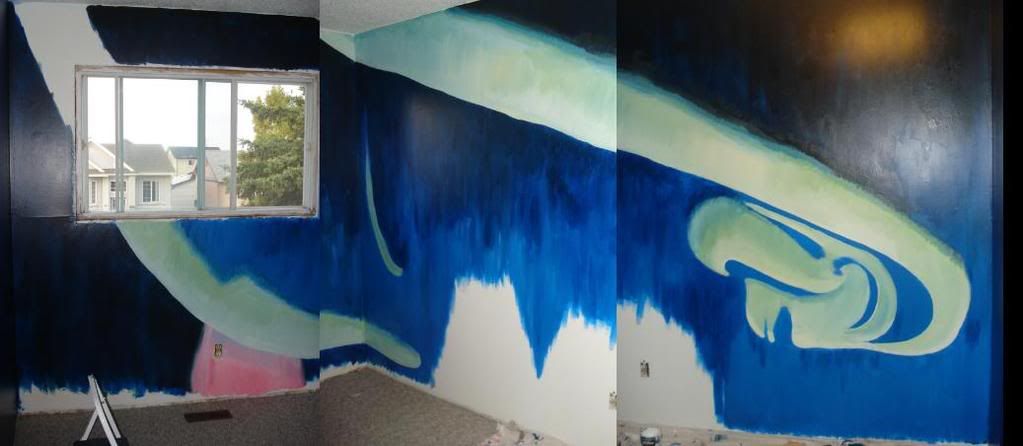 i added that lil corner of the lites on the far left. and i redid the swirly part.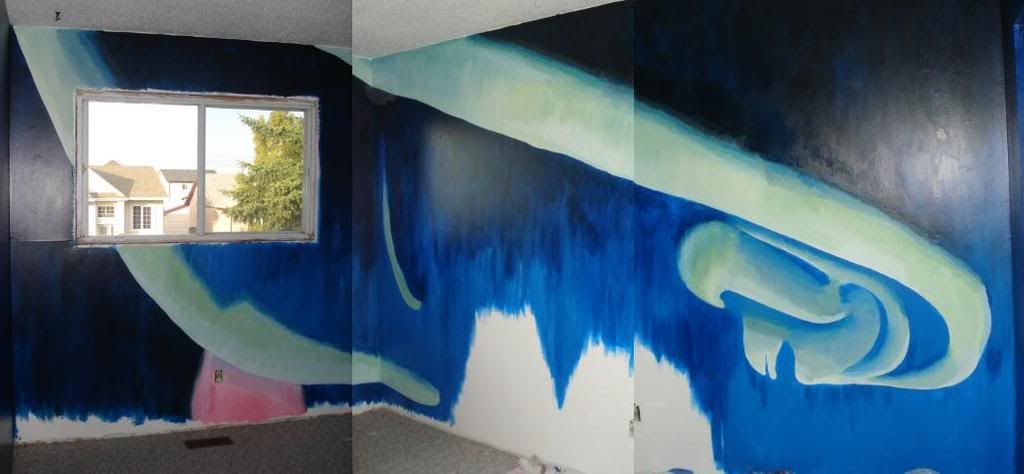 ive added some of the trees. and i had left those 2 hills white but it was showing thru the trees so i painted it blue as an undercoat. but it will be pretty much black.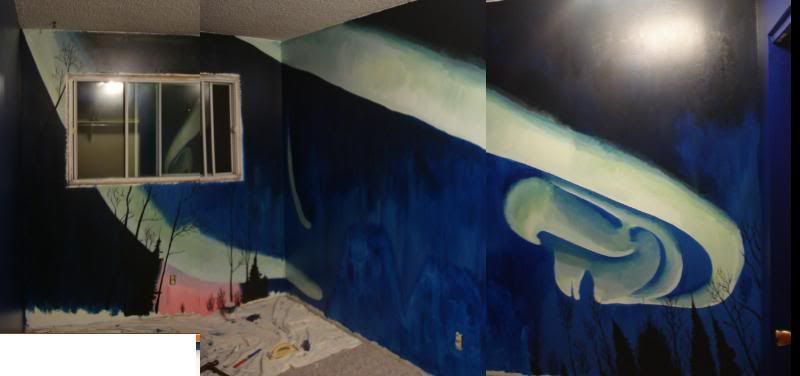 added some detail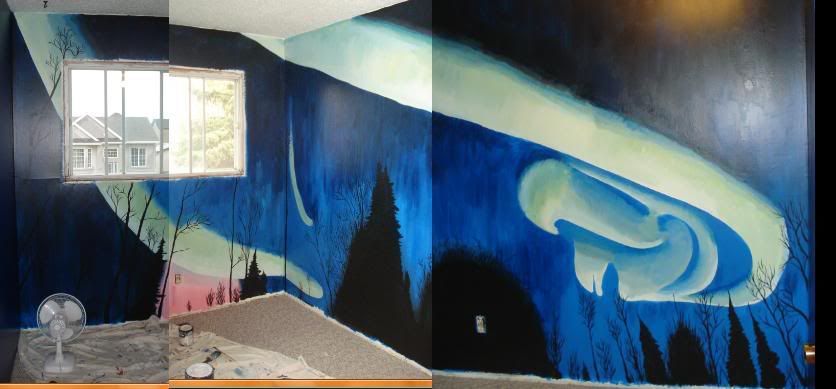 added more detail to teh trees. the mural is essentially finished. i did one more coat on the non mural wall and did a light blue primer inside the closet (was tempted to keep it taht way) but now added a first layer of dark blue paint. i used only a brush, which took a long time, but rollers waste paint and i dont have much left)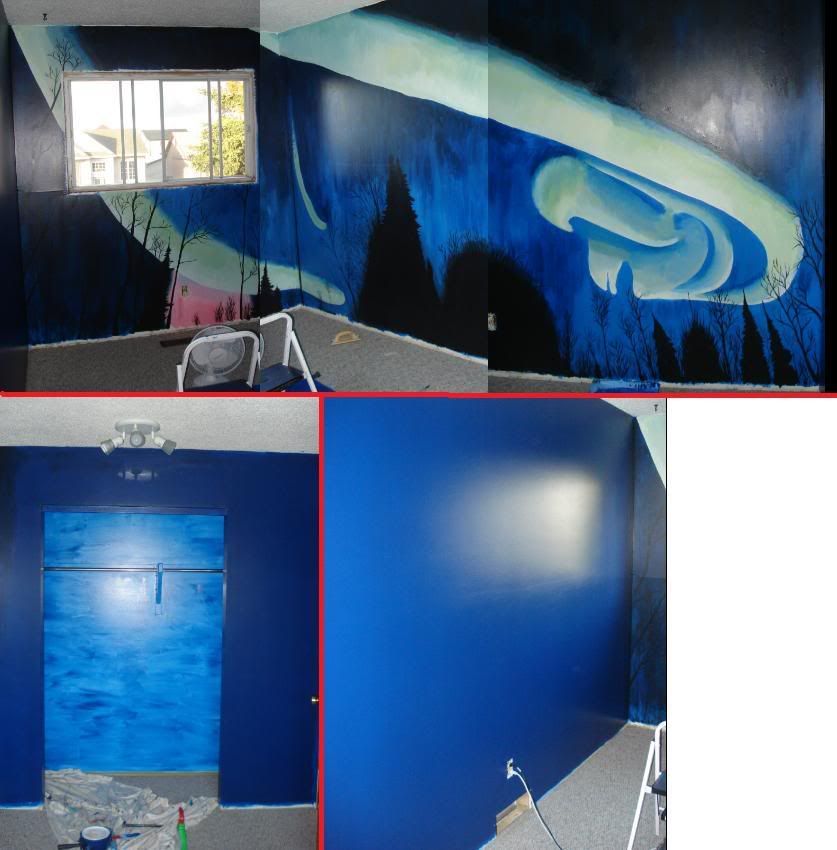 heres the bedding
its a 9 peice set. u get everything except the lamp, the wall decorations, and the mobile.
u do get
comforter
fitted sheet
2piececurtain
skirt
bumber
diaper holder
toy holder
pillow
oct 5
ok. so the first pic is wen i had only primer'd the closet.
the next 2 pics are how it looks now. very messy cuz tyler has to finish teh change table etc..
i have put at least 8 LAYERS of paint inside that closet. with a brush b/c i wud need 4 layers with the roller and i defo didnt have enough paint for that. rollers waste so much paint.
but now im running out of paint as it is and the closet STILL looks like crap.
wut do u think shud i just paint back over it wit primer and leave it a light blue? i think it looks cute light blue.
but its just like wut happened wen i pencilled in all those trees and then had to paint over them.
such a waste..
so i painted the inside lite blue again. wasted all that effort on the dark blue. but i like how it turned out. still workin on that shelf u see leaning there.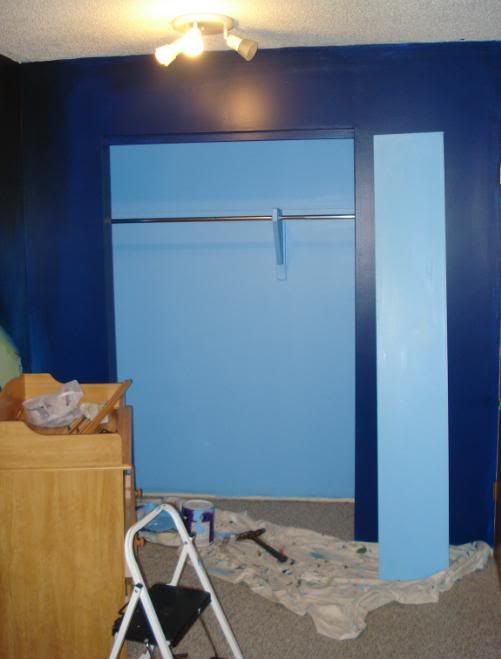 dec 9th update
our new rocker glider recliner
u can see most of the cloth diapers in the drawer there. the zebra bag is my wetbag. its got 12 more cloth diapers lol.
the tupperwear bin has my homebirth kit
getting the baseboards and window trim on saturday

we got teh baseboards and window trim!! thanks FIL!!!