so i changed from circles to stars LOL
i know! all that work..
well im not 100% done. crib should be here within the week. getting matress today! still need changing pad for the top of the dresser, and of course BABY!
transition:
fully changed:
changed mirror and mobil (mobile? sp? lol):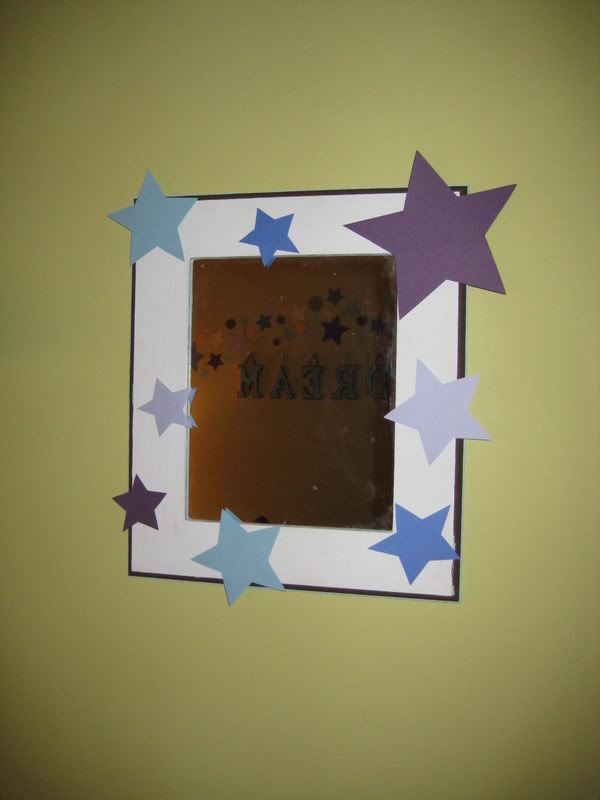 ok i finished the scroll on the wall:
changed the pictured frames too lol
CRIB IS HERE!!!
****** UPDATE *******