So, I am almost done. All we have left to do is apply the quote: Such a big miracle in such a little girl - over her closet and we are changing the mini blinds for wood blinds this weekend. That's it. So here's everything!
Letters for name. I didn't paint them, I used scrapbooking paper. They are cardboard, not wood.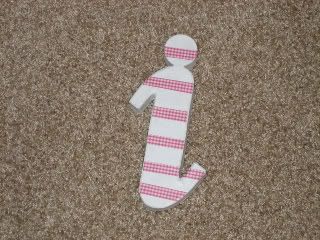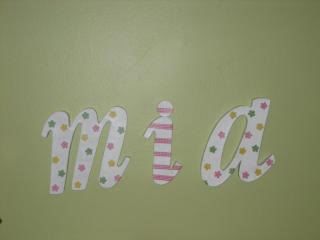 Here's the crib: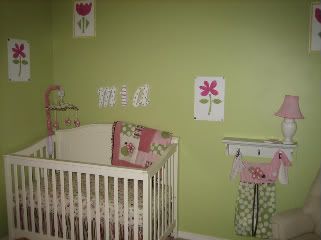 Here's a close up of the wall paintings we(my best friend and I) did. We made our own stencils and sponge painted these flowers randomly throughout the room. The colors are difficult to see, but they are very vivid and seem to "pop" off the walls. I LOVE them! They are so childlike. Oh, and the daisy has funky little buttons glued to each corner.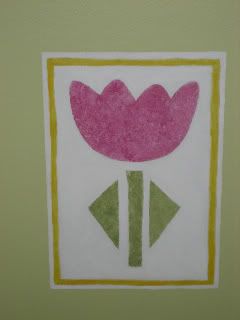 Here's my rocking chair and nursing area. A good friend made the blanket for me and my mom got me the chair.
Here is her chest and bookcase. The bookcase is what made me fall in love with the furniture. The photograph up top is of DH's first haircut. I am going to dig up more baby pics of us for that box. The elephant was my favorite doll as a baby. The lamb on the dresser was made by DH's mom when she was pg with DH.
Finally the curtains. I used the bumper pad that came with the bedding to make the valance.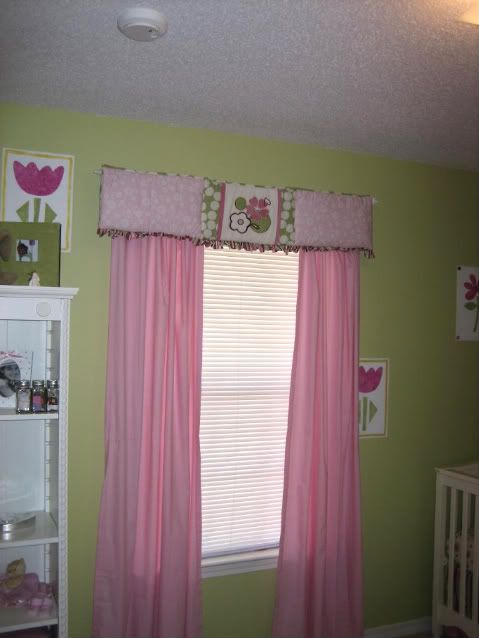 The super messy closet and some clothes!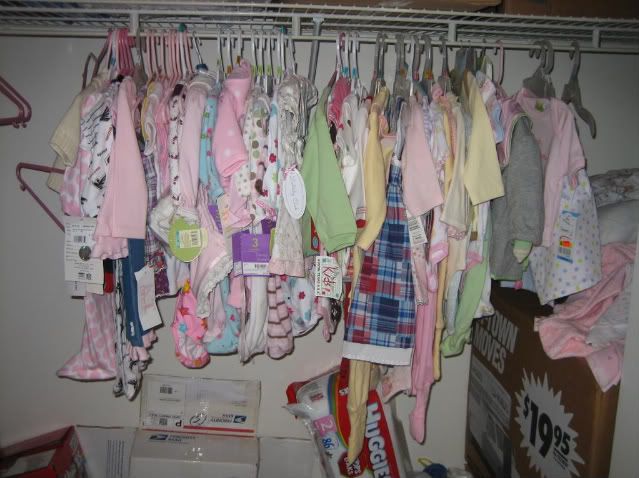 And of course a place for Dolly ( my furbaby) to sleep close by! I might jazz her bed up by using the left over bumper pieces. We'll see if I get the energy.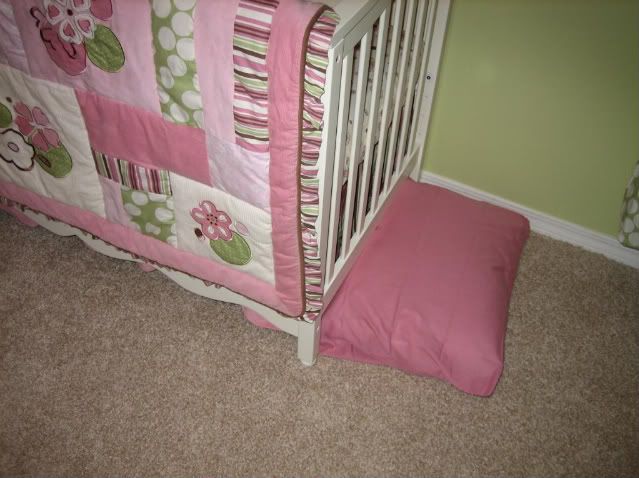 Thank you for looking!