Here is what we have so far...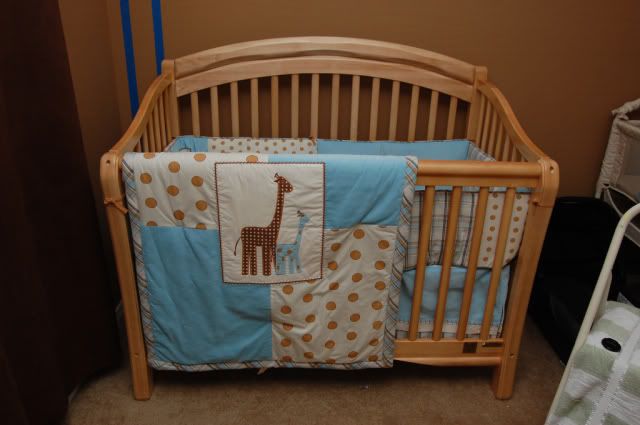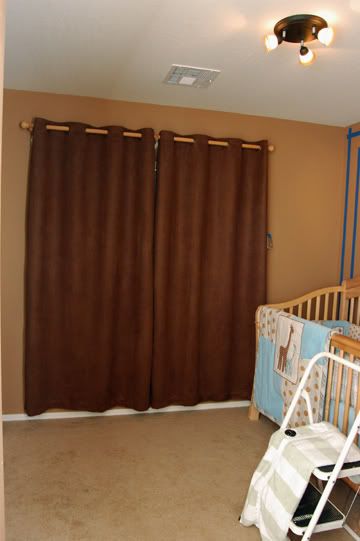 Still have to put a fresh coat of paint on the wall, hang some shelves and finish the wall letters....
Update- 12-30-08
more progress...
One of the walls so far... (still have to redo the brown)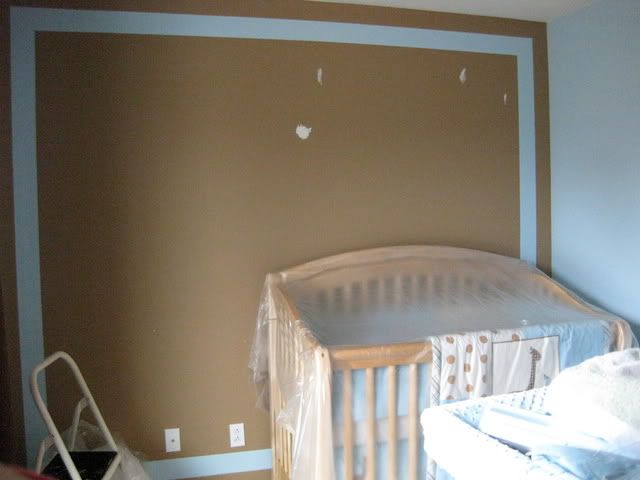 Another wall...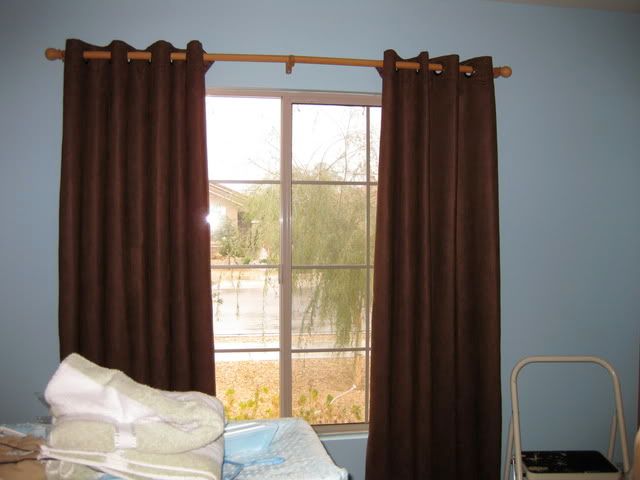 Here are the shelves I just painted and hung...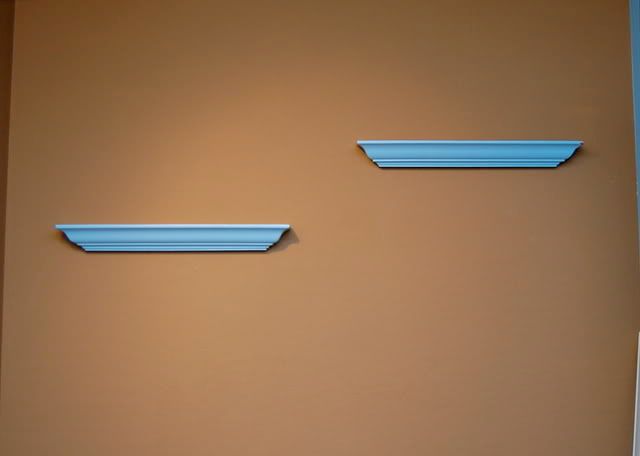 and the wall letters I am working on...

I still have to seal the paint, attach the letters to the round plaques and figure out how I want to hang them. I have blue satin ribbon although I don't know if that will be to girly. Any ideas are welcome
DH is finishing up the painting on Wednesday since he has the day off and I am hoping it will be finished including finishing touches this weekend. I am also waiting for the glider/rocker I ordered to arrive.
1-2-09 COMPLETE!!
Well mostly, just waiting on the glider/rocker...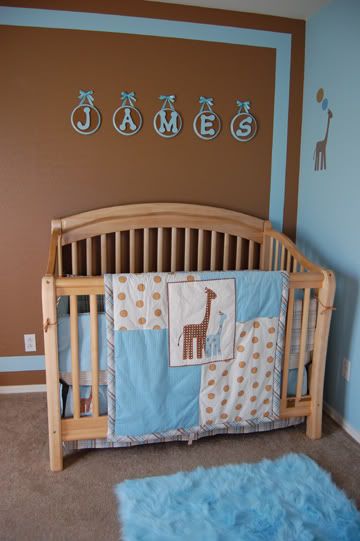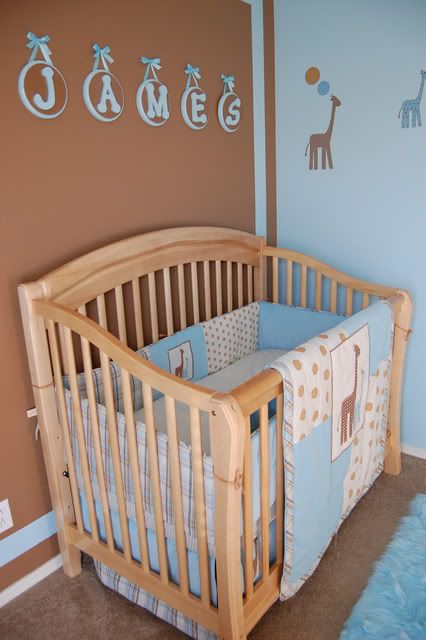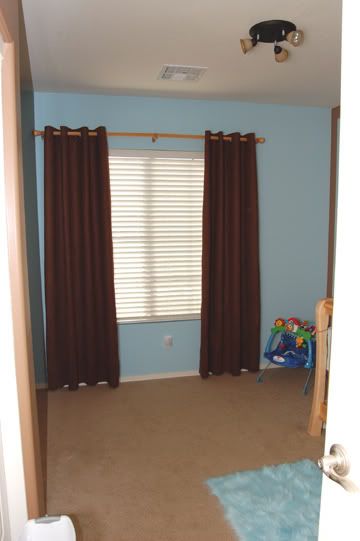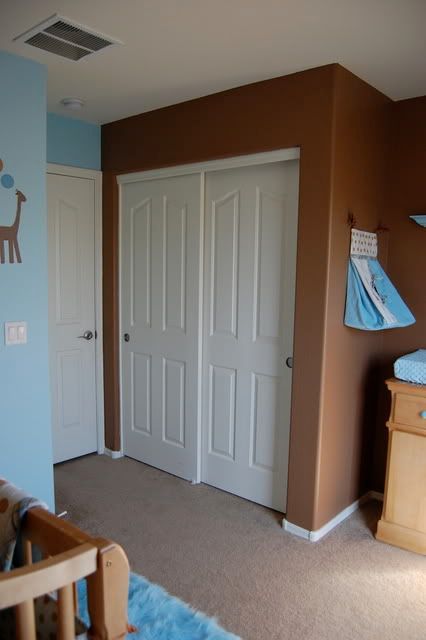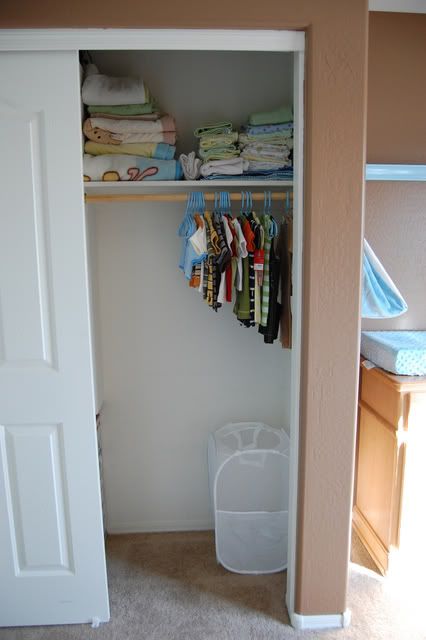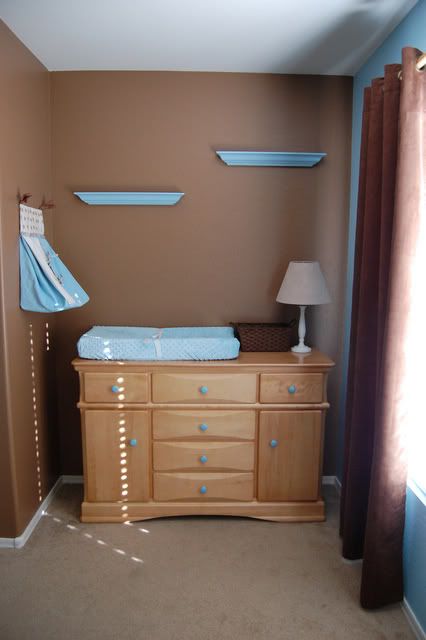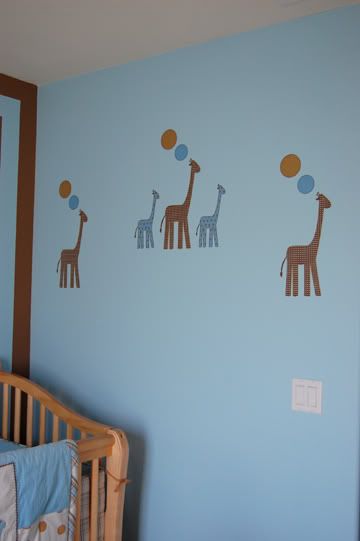 DH absolutely hates this rug! lol!
Glider/rocker will go in the corner where the bouncy seat is currently located: