For the floor
DW is working on painting that little bit that still needed done in the nursery... and we were talking about what we were going to do for the floor in there (going to replace it). We talked about tile- but wanted something softer, and carpet would be too much upkeep because it's so small we wouldn't have room to move things around to clean under them. So we talked about the foam flooring- it's soft, and easy to clean (can be mopped). So we ordered a sample thing online of the colors available- and I need help choosing!
Here is the sample: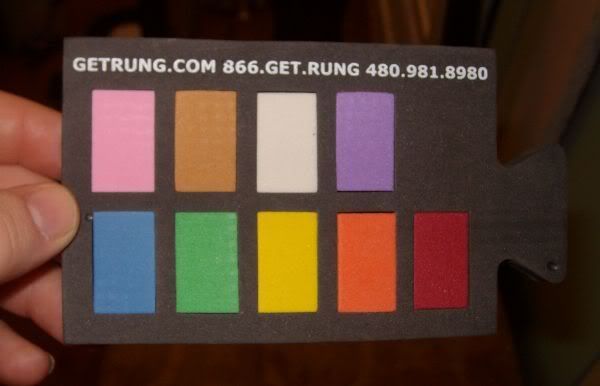 And here it is against the wall (yes, that wall still needs a few touch ups
She is working on that)
What do you guys think? I was kinda leaning toward the tan/ brown color... Or the green.... but I'm just not sure... what do you think?