we have endured alot of loss & challenges while trying to create a family. I pray that this little one stays with us.
Good morning lovely ladies!!
So I piac this morning. Used the FRER & the EPT, see results below: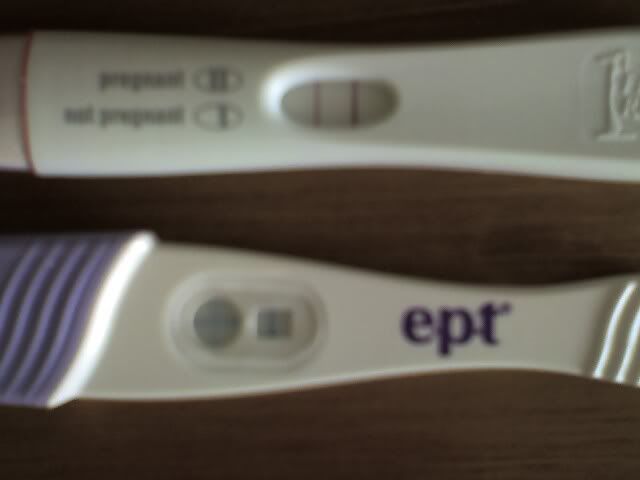 I am still spotting, but I really think it is the progestrone suppositories.