Rachel-I hope hes planning on coming soon so you get relived of some of that misery
Hope your resting up!!
Emily-Yay for your beginner bump!!!! It's coming. Maybe you will pop a little sooner rather than later
But your almost halfway there. I saw you have your anatomy scan scheduled for tuesday. I cannot wait to hear what you are having
Claire-I love the spam. Charley is sooo gorgeous!!! It is amazing how fast she has grown. I see all these new baby pictures and I cannot wait for Archer's arrival. Hows the pp belly coming now that you are a month from pregnancy?
Hoping-I hope your doing good. I worry about you when I don't hear from you too often. What did the doctor say?
AFM-Here's my pic as promised. 25 weeks with DH
bahaha it makes me laugh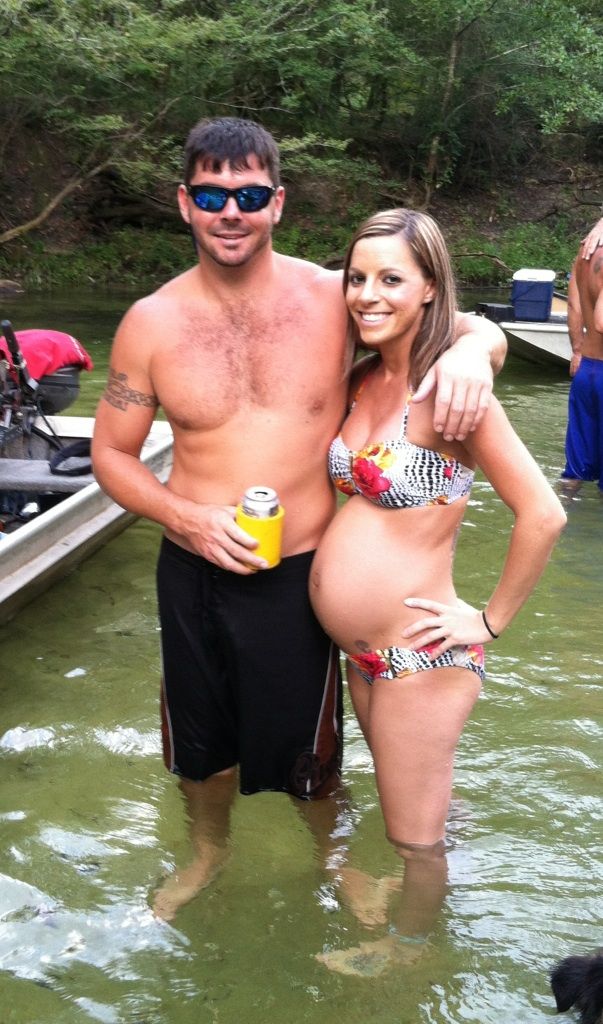 I go to my next appointment on Thursday but I got on the scale on Saturday and if it's correct I'm up 18 lbs
That's pure craziness because really in person, I'm not that big. I can't wait to see my baby on the u/s screen. I love watching him and as he gets bigger the cuter he gets. I should get my 3d scan at my next appointment the same time I do my GT. So in the next 4 weeks and I have a busy next few months, before I know it Arch will be here. Two more showers for friends, a bridal shower, two of my own showers, a wedding out of town, then DH goes hunting out of town for 10 days.....jeez time can slow down!!!! ahhh And here is a picture of my crib bedding. We still have yet to build a room but I'll give you an idea of what it will look like.