maven - loved the slideshow! Very cool!! Have you gained weight since then?
sisrea - I defninitely see a little bump starting to form!
I think I really started showing at around 12-14 weeks, enough to have to tell everyone at work by that point.
Here's some random pics from then until now.
my collage I haven't updated since 19 weeks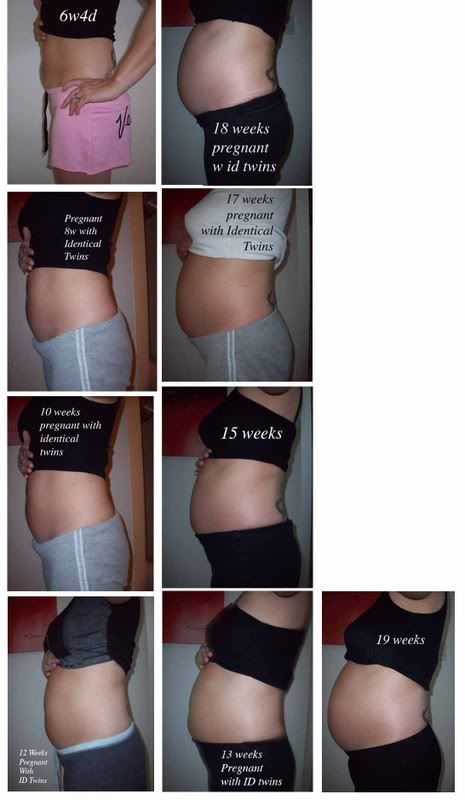 22w4d. Image too big to post.
http://i121.photobucket.com/albums/o238 ... 008009.jpg
26w4d Monday, 7/21