My good friends found out they were expecting a baby in April of 2009! My friend started out doing well in her pregnancy until the third trimester when they found out their little girl wasn't gaining weight and had clubbed feet. We were all hopeful that those problems would resolve themselves and she gave birth around 37 weeks on December 8, 2009. Little Taylor was born at 4 pounds 2 ounces and 16 inches long!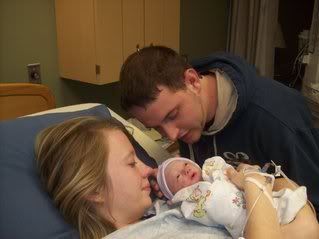 Taylor was later transferred to a Children's hospital and sent to the NICU for more testing... The family was then hit with the devastating news that their tiny daughter had 3 holes in her heart, one big U shaped kidney, underdeveloped lungs, and a chromosome (18th) defect. There was ultimately nothing the doctors could do to save her.
On Saturday, December 12, 2009 around 11 AM Baby Taylor was taken off her respirator to pass on her own. The doctors only expected her to live for 1-4 hours, but she made it almost 11! She was such a fighter! Taylor passed in her father's arms at 9:50 PM that night... For such a short life she touched hundreds of people's lives! There were almost 40 of us in the waiting room (15 in Taylor's room on 12/12) that was made to only seat about 15! The hospital even had a staff meeting a few days after Taylor passed to talk about how amazing it was to see all of us come together!
It was truly an honor to know such an amazing little girl and her extremely strong parents.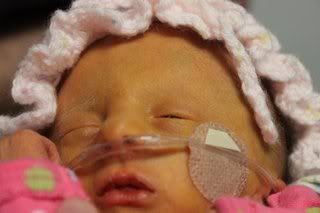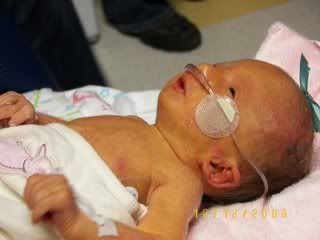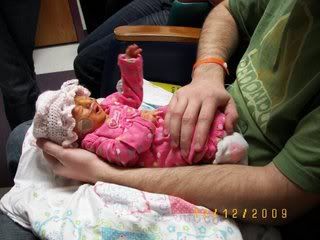 The family really needs your prayers right now... It's been extremely tough on all of us.