We have a really cute play kitchen for the girls. I hate the plastic food. The wood food scares me of what type of damage could be inflected when thrown by a two year. So I started looking into what could be used instead. The answer is the cutest thing on earth... felt food. So far I've hand stitched a sandwich (two pieces of bread, a leaf of lettuce, swiss cheese, slice of tomato, and a slice of bologna, a cup cake that looks "special" (it was my first try at making a pattern ever), and a fried egg. Here's some pics not the best quality because I used my iphone, but it should give you an idea.
A sandwich you can really sink your teeth into.
The sandwich taken apart.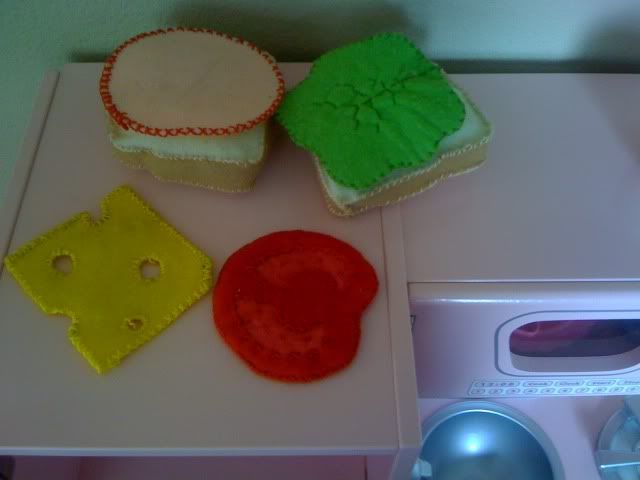 The "special" cup cake. I'm gonna try again.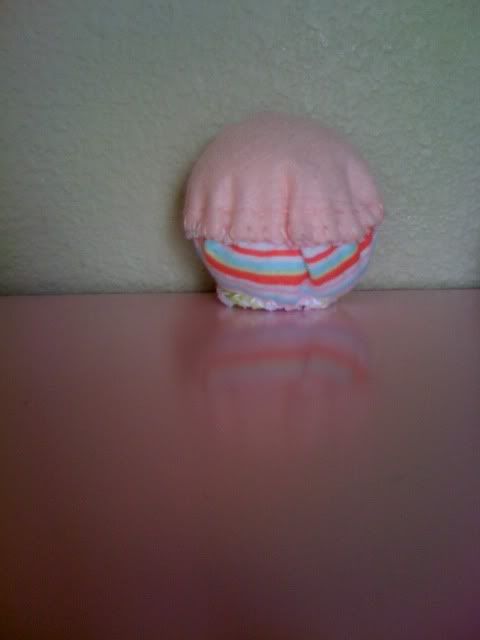 Now for comparison here's a yucky plastic fried egg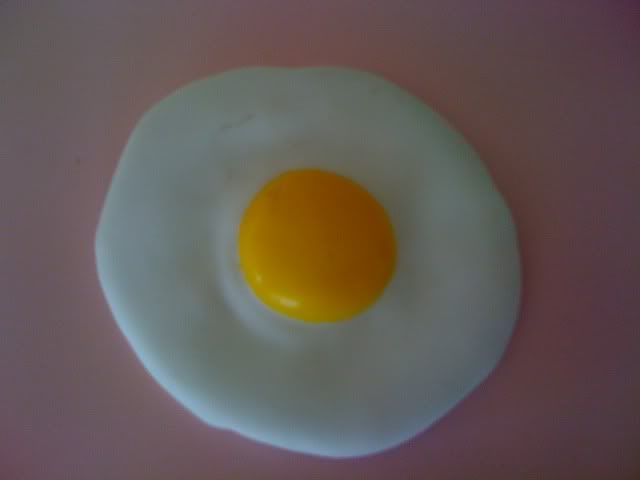 Here's my felt fried egg