I love the name! Good choice! And how awesome that you ordered your furniture
I still have a lot to do to get the nursery ready. I think I'll be quitting work sometime in January, which should give me almost two months to get everything ready.
So does anyone else feel HUGE yet? I feel like in the last two weeks, I've like doubled in size. lol! In case some of you aren't on the belly pics thread, here's what I look like now. I've already gained 20 lbs
My midwife said I was fine though and not gaining too rapidly. Of course, she also said the initial 30 lbs she recommended isn't gonna happen. I bet I'll gain more like 40 lbs. Ugh!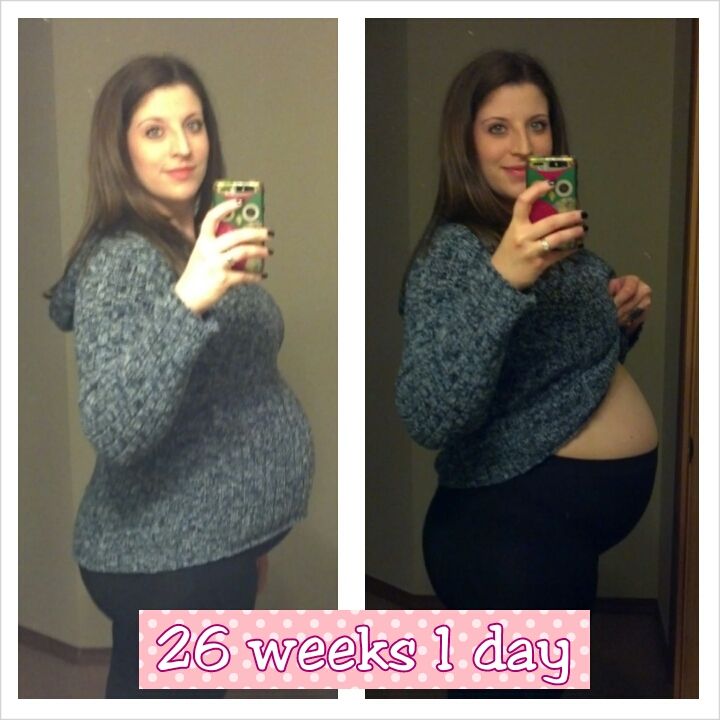 Oh, also, when I went to my last appt, I was able to feel my baby's head! My midwife pressed in really hard and had me put my hand there. She's already head down and might stay that way until delivery. I've been feeling lots of kicks under my ribs. She seems to have a pattern of when she's most active. It's usually mid-morning, anytime after I eat, and late at night, like 12-1am. She's a night owl just like her momma!