Has been done for a few weeks... hehe... but I am just now getting around to posting some pics of it. I love it - it's so calm and relaxing in there. Now all I need is him!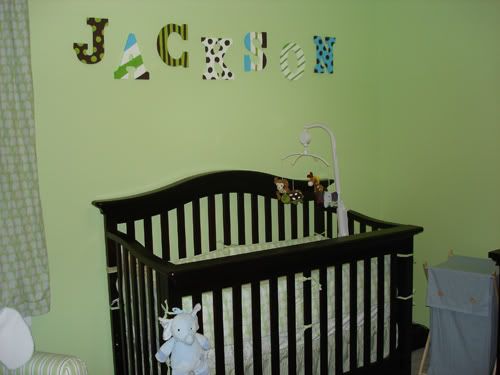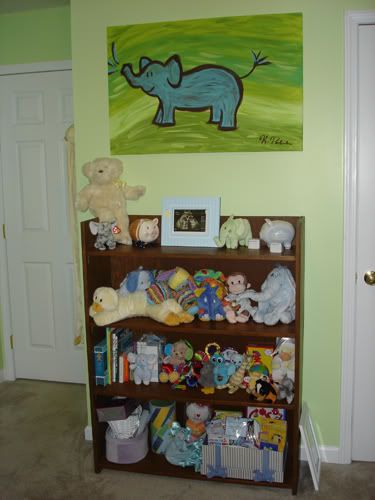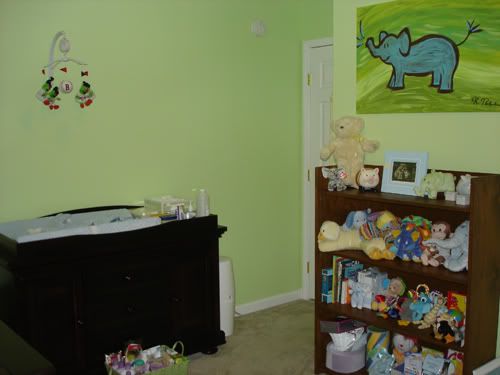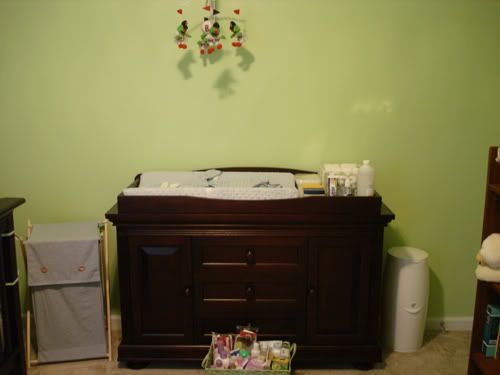 His Wally Mobile!
Any Red Sox fans out there???
Wally is their mascot (after the "Green Monster" - huge green wall surrounding their ball park). My parents got this for me as they are huge fans just like me. They had the great idea of hanging it over the changing table (since we already had another mobile for the crib). Hopefully it'll keep our little man entertained during diaper changes!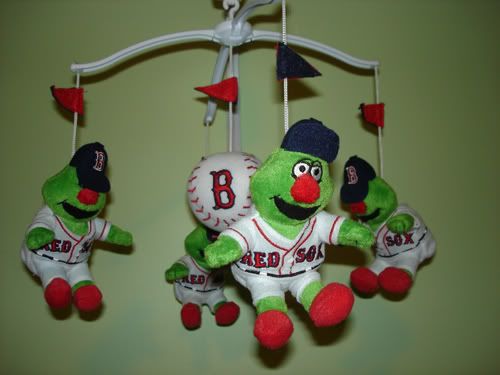 Going to take the bumpers out of the crib before I put him in it, but that's a while off. This is the infamous "Mommy Bear" that makes the womb/heart beat noises... I need to move this into my bedroom since that's where he'll be at first.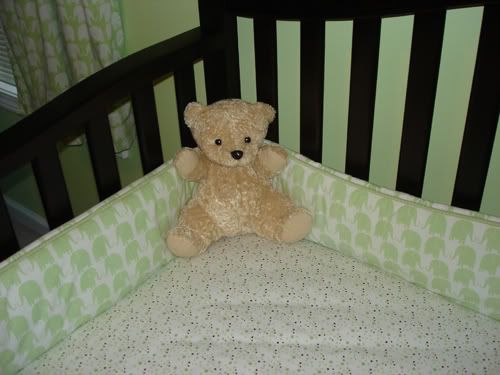 I LOVE this rocker!! It's so comfy.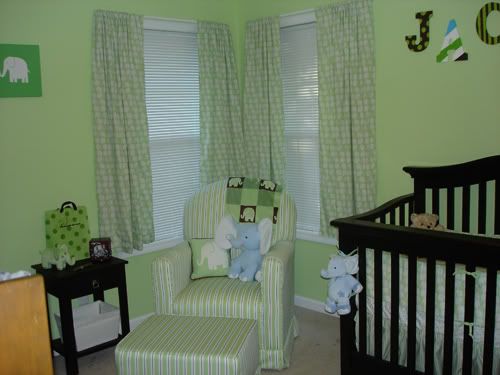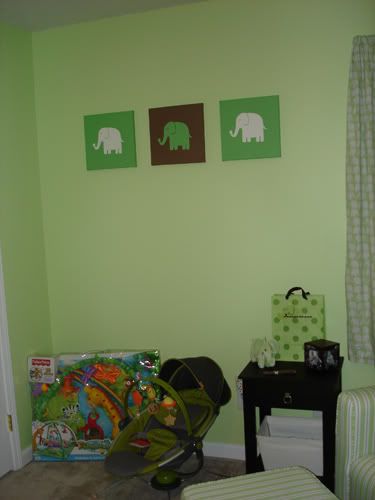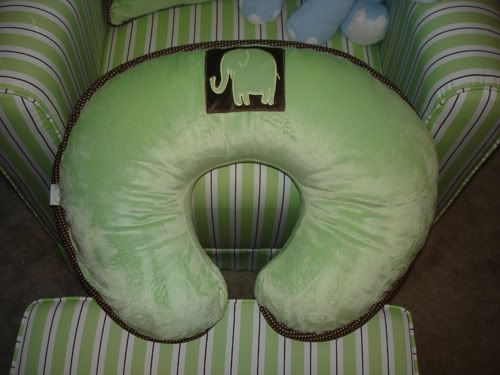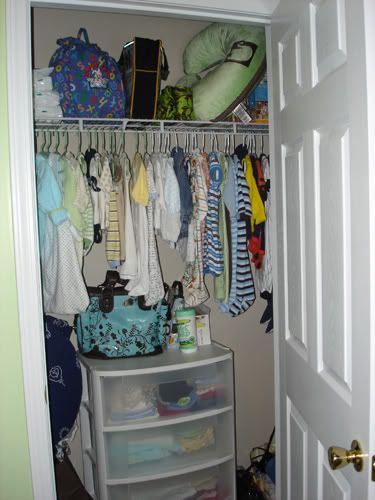 This is the Rockin' Baby Pouch that DH got me - it's so cute! I can't wait to carry Jackson around in it
Going home outfit option 1 (newborn size)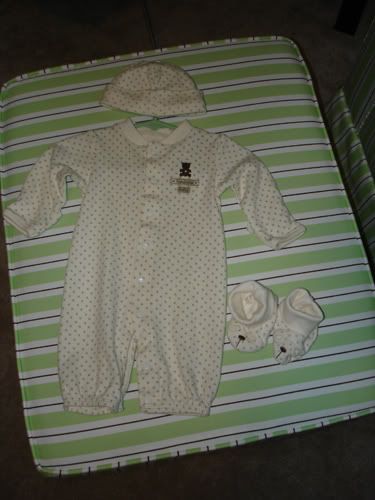 Going home outfit option 2 (0 to 3 size)